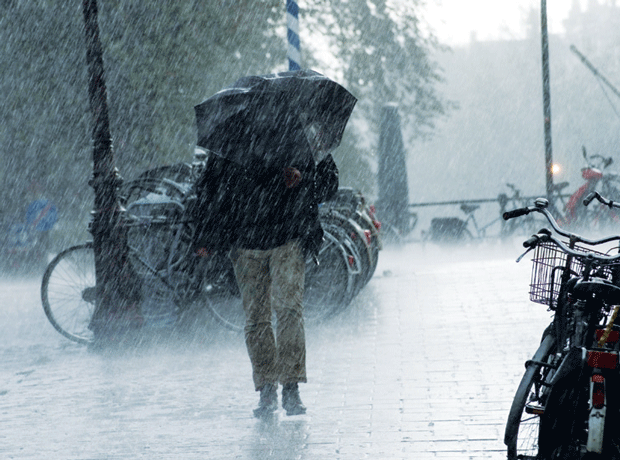 Top story
A combination of a cooler weather and people heading off on summer holidays has put a stop to two months of consecutive sales growth for the UK supermarkets, according to Nielsen retail data released this morning.
Following the highest year-on-year rise for at least four years in how much shoppers spent on groceries in the previous month (5.1%), supermarket sales grew at half the rate in the four weeks ending 12 August 2017, up 2.5% year-on-year.
Soft drinks sales in particular suffered, falling 6.1% year-on-year, with fresh produce also down 1.4%. In contrast, the return of cooler weather was a boost for confectionery, which saw a 7% rise year-on-year and packaged grocery products increased 5.5%.
"It's a bit of a reality check after two months of really impressive growth, as shopping patterns were disrupted by the return of cooler weather and people going on their summer holidays," said Mike Watkins, Nielsen's UK head of retailer and business insight.
"Although the market has recovered from the low-point 12 months ago, the return of inflation and rising concerns about the economy mean the weekly grocery shop is now the most popular target for people to cut down on household expenses. Thirty percent of Britons now admit to buying cheaper grocery brands to save money."
The proportion of consumer spend that went on items on promotion remained relatively low at 27% as supermarkets have turned temporary price reductions into permanent cuts all-year round to be more price competitive. Multi-buy offers accounted for one third of these sales with simple price reductions accounting for the other two-thirds.
Tesco recorded sales growth of 3.2% in the 12 weeks to 12 August, with Morrisons up 2.2%, Sainsbury's 1.8% and Asda lagging behind with growth of just 1%. Aldi and Lidl continued to register double-digit increases, up 14% and 20.5% respectively. Iceland increased sales 6.2%, Marks & Spencer 4.8%, Waitrose by 2.6% and Co-op 0.8%.
Morning update
Rival data from Kantar Worldpanel for the 12 weeks to 13 August focused on the continued momentum of the discounters, in particular Lidl. Lidl increased its market share to a new record high of 5.2% – up 0.7 percentage points year on year – to become the UK's seventh largest grocer.
Ten million households visited the retailer's expanding network of stores during the period, with alcohol and fresh produce performing particularly well as the retailer increased sales by 18.9% overall.
"Lidl is growing sales 40% faster with families than with households without children," said Fraser McKevitt, head of retailer and consumer insight at Kantar Worldpanel. "Families tend to buy more items each time they shop, so strong growth with this demographic has helped Lidl to increase its average basket size year on year.
Aldi grew sales by 17.2%, attracting 1.1 million more shoppers through its doors than this time last year and increasing market share by 0.8 percentage points to stand at 7.0%.
Overall supermarket sales grew by 4% year on year, but disappointing weather hit summer favourites hard during the past month. Ice cream sales were down 9%, while burgers slumped by 25% – an £8m loss year on year – as rain dampened the appetite for barbecues.
Like-for-like grocery inflation increased slightly to 3.3% after holding steady at 3.2% for the past two months. At the current rate, price increases could add a further £138 to the average household's annual grocery bill, with the price of butter and fish most affected, Kantar added.
There was also good news for the UK's largest retailers, as the big four managed to grow sales for the fifth consecutive period, a run of collective success not seen since 2013.
McKevitt said: "This welcome period of sustained growth hasn't been enough to entirely offset pressure from the discounters: the big four now account for just 69.3% of the UK grocery market – down from 76.3% five years ago – and that looks set to fall further in the coming months."
Overall sales grew by 3% at Tesco, helped by an increase in volume sales, but market share fell to 27.8% – down 0.3 percentage points compared to last year. Morrisons increased sales by 2.6% – the ninth consecutive period of growth for the Bradford-based supermarket – while market share dropped slightly to stand at 10.4%. Meanwhile, Sainsbury's sales rose by 2% as the grocer's market share fell to 15.8% – down 0.3 percentage points year on year.
Asda has managed to continue the run of positive sales performance that began in April this year – up 1.4% during the latest quarter.
Waitrose's market share held steady at 5.1% as it managed to increase sales by 2.8% year on year, continuing the unbroken run of growth the grocer has enjoyed since March 2009.
After more than two years in growth, Co-op's sales declined by 0.4% as its market share fell to 6.3% – down 0.3 percentage points compared to this time last year. This dip is at least partly attributable to the retailer's sale of nearly 300 of its stores to convenience chain McColl's. Meanwhile online specialist Ocado increased sales by 12.6%, now holding 1.4% of the overall grocery market.
Tesco is leading the way this morning as its shares jump 1.6% to 179.8p on its good showing in the past 12 weeks. Morrisons follows behind, up 0.6% to 246.1p so far this morning, Sainsbury's creeps 0.2% higher to 238p and Ocado is up 0.2% to 286.2p.
Poultry supplier Moy Park has released a second quarter update to the London Stock Exchange this morning following last week's earnings report from owner JBS. Moy Park confirmed revenue growth of 7.4% to £391.6m in the period to 1 July, with EBITDA before exceptional items down 3.2% to £32.4m. Pre-tax profits also fell 0.8% to £11.5m, but like-for-like EBITDA increased 1.2% to £33.9m.
CEO Janet McCollum said: "The second quarter of 2017 has seen Moy Park build on a solid start to the year, delivering volume and revenue growth across all product categories and improving underlying profit before tax by 7% in what remains a challenging market.
"In an environment that continues to be impacted by headwinds including cost inflation and uncertainty regarding Brexit, our strategy of unrelenting focus on cost control, strong customer relationships and a culture of constant innovation is delivering robust growth.
"Our business is built on the highest standards of food safety and quality, and we are entirely focused on meeting and exceeding the ever-evolving expectations of our customers and consumers.
"We are confident that we have the ability, adaptability and resilience to maintain the current momentum in the business and build on our position as one of Europe's leading food companies."
Yesterday in the City
With no market news to drive share price rises or falls in the grocer world it was a fairly quiet day on the FTSE 100 and FTSE 250.
Vimto owner Nichols (NICL) was one of the biggest risers of the day, up 1.6% to 1,867.3p, along with a 1.6% jump for Conviviality (CVR) to 389.3p.
Dairy Crest (DCG) registered a 1.3% increase to 580p, with Cranswick (CWK) up 0.9% to 2,972p and Britvic (BVIC) up 0.6% to 750p.
The supermarkets all managed to keep their heads above water, with Ocado (OCDO) up 0.7% to 285.6p, Morrisons (MRW) up 0.5% to 244.7p, Tesco (TSCO) up 0.2% to 177p and Sainsbury's (SBRY) up 0.2% to 237.6p.
Greencore (GNC) fell 1.3% to 218.1p, with Coca-Cola HBC (CCH) was down 0.2% to 2,549p and Marks & Spencer slipped 0.1% to 316.8p.
The FTSE 100 ended the day 0.1% lower than Friday's close to 7,318.88 points as all eyes were on the US and President Trump's return from holiday, with Steve Bannon the latest aide to be sacked from the tumultuous administration.