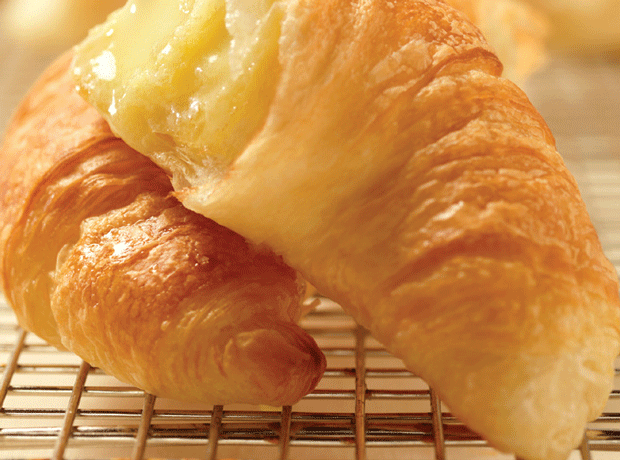 Top story
Finsbury Food Group (FIF) has this morning confirmed that it will close its London-based bakery business Grain D'Or, with 250 staff facing redundancy.
The listed bakery group announced back in August that it would enter a consultation period with staff at the site ahead of a likely closure in December.
Following the formal consultation process with employee representatives regarding the future of the business, Finsbury said there were "no viable alternatives" to shutting down operations.
Finsbury added it was seeking, where possible, to offer affected employees jobs in other group locations and has entered a period of individual consultations with those affected.
Grain D'Or, founded in 1980, produces croissants, pastries, American muffins and specialty breads to customers, including retailers and food distributors, but has been historically lossmaking.
Finsbury said in August that the closure would mean it would benefit from not supporting the losses associated with the factory.
In recent years, the Grain D'Or management had implemented a range of initiatives to improve the business, including strict cost controls and introducing new working practices. However, for the 12 months ended 30 June 2017 it reported an operating loss of £3.33m on revenues of £28.5m.
The business had also lost two large contracts since the year end, impacting its financial performance further.
Finsbury said the exceptional cash costs associated with the closure of Grain D'Or could reach up to £10m, spread over a period of up to seven years, but expects it more likely to be in the region of £6m. But the listed group will save on planned capital investment programmes in Grain D'Or, which it said were significant.
Shares in Finsbury dropped 2.3% to 106p as markets opened this morning.
Morning update
Inflation at the supermarkets leapt to the highest level since 2012 as Tesco started to pass through rising costs to its customers.
The Grocer Price Index, collated by Brand View from more than 60,000 supermarket SKUs, jumped from 2.4% to 2.9% in the month to 1 October.
Tesco's rate of annual price increases topped its rivals by some measure in the month, despite saying in its first-half results earlier this week that the rate of inflation was "around 1%" less than the rest of the market.
Britain's biggest retailer was slower than rivals to raise prices, with Tesco showing the lowest rate of price inflation in six of the first seven months of 2017, the GPI confirmed. However, this month is the third consecutive period that Tesco has posted the fastest rate of inflation among the big four.
To read the full story and see the data click here or get the new issue this weekend.
The UK high street had the best September for five years last month as overall like-for-like sales increased by 2.9%, according to figures released by accountancy and business advisory firm BDO.
The growth was the best total for any single month since April 2014 as well-received autumn lines and carefully targeted discounting helped improve fashion sales by 2.7% in September – albeit off a very weak base of -5.9% a year ago.
Despite reports of low footfall in September, like-for-like sales of lifestyle goods grew by 3.6%, suggesting shoppers made fewer trips but conversion rates were higher. Some department stores have already reported that savvy shoppers are hunting for early Christmas presents, further boosting the lifestyle and gifting sector.
Non-store sales also leapt by 30.4% year-on-year – the biggest increase since January 2015 – with retailers again citing early Christmas shopping as a factor. Like-for-like homewares sales also grew by 0.8%.
"Two consecutive months of positive growth will be a welcome relief for retailers following challenges seen in Autumn in prior years," said Sophie Michael, head of retail and wholesale at BDO.
"Pulling off the best September sales growth for five years is a great result for the high street at the start of this critical trading period.
"In a month when footfall is down, positive like-for-like sales figures demonstrate that shoppers are willing to spend. The favourable weather patterns in September cannot be ignored, particularly for fashion, but this result will be encouraging for retailers as we enter the final quarter of 2017.
"Retailers will be working hard to entice shoppers whether online or on the high street, and a combination of strategic discounting, a well curated and attractive product range, and targeted promotional activity will determine the winners and losers this Christmas."
Yesterday in the City
The supermarkets recovered some of Wednesday's losses yesterday, with Tesco (TSCO) up 1.4% to 186.6p, Sainsbury's (SBR) rising 0.6% to 243p and Morrisons (MRW) up 0.5% to 233.1p. All three were hit by City scepticism following Tesco's otherwise well-received half-year results.
Booker (BOK) was also back up 1.3% to 206.1p, with Marks & Spencer (MKS) and Ocado (OCDO) also back in the black, up 0.8% to 354.1p and 0.9% to 300.1p respectively.
It was a quiet day on the stock exchange so there was little news flow to influence stock movement.
Unilever (ULVR), which is edging closer to selling its spreads business, rose 1.3% to 4,413.5p, and Britvic (BVIC) increased 1.1% to 764.5p.
WH Smith (SMWH), Coca-Cola HBC (CCH) and Dairy Crest (DCG) all closed the session in the red, down 1.3% to 2,053p, 0.7% to 2,539p and 0.7% to 606.5p
The FTSE leapt 0.5% to finish at 7,507.99 points.