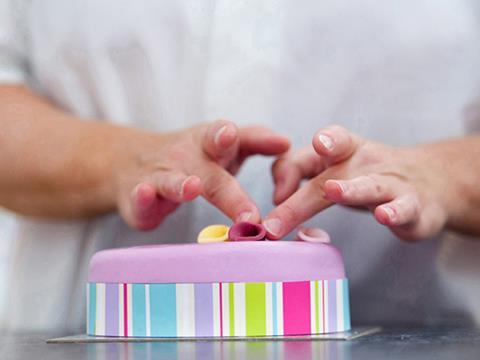 Top story
Bakery group Finsbury Food (FIF) has increased sales by 46% in its first half to £156.6m, including like-for-like growth of 7.4% and a strong Christmas trading period.
In a pre-close update for the six months to 26 December 2015 the UK bakery division grew by 6.1% on a like-for-like basis and the overseas division, which it owns in a 50/50 joint venture, grew by 18.8%.
The group said consumer markets remained challenging and the organic growth had been "hard won", requiring significant promotional investment, NPD and fresh layers of infrastructure.
CEO John Duffy added: "Performance in the period has been strong, for both the group as a whole and also, importantly, on a like-for-like basis. We continue to operate in an environment with external pressures, however through the group's leading position in the market, its diversified product and customer base, and its ongoing investment in the business, we are confident that we can continue to drive growth and deliver value for our shareholders."
Finsbury said the acquisitions of Fletchers and Johnstone's, which contributed to the 46% rise in sales, were now fully integrated and performing strongly.
Morning update
French supermarket group Carrefour (CA) has increased sales in the fourth quarter by 2.4% to €22.4bn, which was below market consensus of €22.6bn. Full-year revenues came in at €86.3bn, which represented organic growth of 3%. Bernstein analyst said it was the "normal mixed BAG" from Carrefour, with Brazil continuing to perform very well (organic sales up 13.5%), beating expectations, and strong signs of recovery continuing in Italy and Spain. However, Belgium unexpectedly turned negative, along with French hypermarkets for the first time this year.
AB InBev (ABI) has started trading on the Johannesburg Stock Exchange this morning under the ticker ANB. The brewer made the secondary listing following the takeover of SABMiller (SAB), which also has a dual listing on the JSE. CEO Carlos Brito said: "We are delighted to be listing on the JSE today. We were keen to do so as soon as possible as part of our commitment to investing in South Africa, and we appreciate the support we have received from the JSE, South African Reserve Bank and local investment community to make this happen. We look forward to welcoming new shareholders to AB InBev."
Sales at Waitrose were back on the rise this week, climbing 3.3% (excl. fuel) to £123.7m in the seven days to 9 January. Commercial director Mark Williamson put the increase down to healthy new year resolutions and "compelling" promotions. He added the half-price event also had a "real impact" across most categories.
Yesterday in the City
Tesco was sitting pretty as one of the FTSE 100's best performing stocks for a second time this week after CEO Dave Lewis delivered surprise like-for-like growth over Christmas. The retailer recorded like-for-like UK growth of 1.3% in the six weeks to 9 January, with volumes up 3.5% year on year in an indication that Lewis' turnaround may be taking hold. The share finished the day 6.5% up to 168.5p and more than 15% since Tuesday when the beleaguered grocery sector was given a shot in the arm with Morrisons reported the first growth in its trading performance for four years.
The other big winner yesterday was discount chain B&M, which also reporting healthy Christmas figures. Its share price rose 8.1% to 277.5p.
There was mostly a downward trend among other grocery/fmcg stocks, but Premier Foods (PFD) managed to make gains of 4% to 39p.
The biggest fallers included WH Smith (SMWH), down 6.1% to 1,607p, Fever-Tree (FEVR), down 5.4% to 600.3p and Booker (BOK), down 4.3% to 159.4p.
Ocado (OCDO) and Poundland (PLND), which have both had a difficult time of late, also fell 3.5% to 269p and 3.5% to 158.2p respectively.