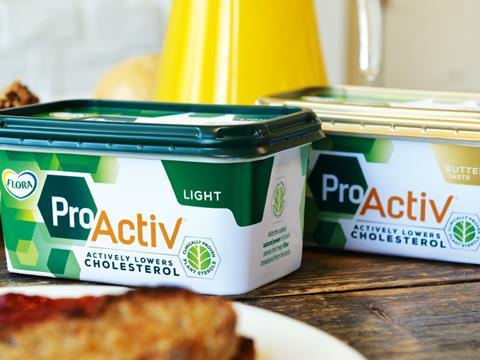 Top story
A busy food and drink M&A market in the first weeks of 2018 has continued the momentum of 2017, which saw a strong rise in deal values, according to the latest quarterly M&A report by Grant Thornton.
The quarterly Bite Size M&A showed 48 deals in the final quarter of 2017 - involving a UK/Irish acquirer and/or target - pushed up the annual total to 206 compared with 202 in 2016.
Unilever's £6bn spreads sale to KKR, McCormick's acquisition of Reckitt's food division for £3.2bn, the £1.4bn sale of Weetabix to Post and the £3.7bn merger of Tesco and Booker contributed to deal values soaring to £21bn in 2017.
The total, which doesn't include December's $1.6bn Hershey takeover of Amplify or the $4.9bn purchase of Snyder's-Lance by Campbell, was significantly higher than £8.4bn in 2016 and £10.8bn in 2015 (excluding the £71bn AB InBev/SAB Miller deal).
Excluding deals over £1bn, the total value for 2017 comes to £6.2bn, another increase on 2016's £4.3bn.
Deals so far this year include JAB Holding's acquisition of Dr Pepper Snapple for almost $19bn (£13.5bn), Bacardi taking full control of fast-growing tequila brand Patrón in a $5.1bn (£3.65bn) deal, and Nomad Foods snapping up Goodfella's Pizza for €225m (£199m).
Click here for the full story.
Morning update
Last night new Weetabix owner Post Holdings released its Weetabix first quarter trading figures, showing a 1.2% sales decline for the cereal brand.
Net sales for Weetabix were $99.7m in the first quarter, representing a 1.2% decline in pro forma net sales compared to the same period last year.
Post said that Weetabix's sales benefitted from a favourable foreign exchange translation rate compared to the prior year, but this was offset by an "unfavorable product mix".
The division's profit was $16.8m and adjusted EBITDA was $25.6m, but Post did not provide comparative figures for the segment.
Overall group net sales were up 14.7% to $1.4bn, with pro forma net sales up by 3.9%, or $53.7m.
Gross profit was $451.7m or 31.5% of net sales – up from 30.3% of net sales last year. Operating profit jumped 115.9% to $164.5m and adjusted EBITDA was up 22.4% to $281.6m.
This week's edition of The Grocer – released online today – also has the story of raw pet food specialist Poppy's Picnic, which has turned down an investment offer secured on Dragon's Den to raise £350k via a crowdfunding campaign.
On the markets this morning, the FTSE 100 has edged down 0.1% to 7,481.9pts.
Early risers include PureCircle (PURE), up 3.8% to 440p, Ocado (OCDO), up 3.2% to 535.3p and Britvic (BVIC), up 2.5% to 747p.
Fallers include Real Good Food (RGD), down 4.5% to 20p, Total Produce (TOT), down 2.7% to 210.2p and Science in Sport (SIS), down 2% to 72p.
Yesterday in the City
The FTSE 100 slipped 0.6% to 7,490.4pts yesterday on a busy day for food and drink on the stock exchange.
Unilever's full-year results were cautiously welcomed by the City as a 13.5% jump in operating profits €8.9bn (£7.8bn) were accompanied by more modest underlying sales growth of 3.1% (or 3.5% excluding the now-sold spreads division). The shares were up 0.8% to 4,032p by close yesterday.
Sainsbury's was up 0.7% to 254.2p after buying its Nectar loyalty card scheme from Aimia for £60m.
Total Produce (TOT) jumped 3.9% to 216p yesterday after buying a 45% stake in Dole for US$300m to create the world's biggest fruit and vegetable group.
Cranswick (CWK) also jumped 5.5% to 3,098p after its third quarter figures were boosted by strong Christmas trading and growing exports.
Other risers included Ocado (OCDO), up 3% to 518.6p, Fevertree Drinks (FEVR), up 2.3% to 2,505p and drinks group AG Barr (BAG), up 1.3% to 650p after releasing its own trading update yesterday morning.
Fallers included McColl's (MCLS), down 5.8% to 262p, Conviviality (CVR), down 5.1% to 309.5p in what is proving to be a difficult week for the growing retail and wholesale group and Devro (DVO), down 3.3% to 218p.