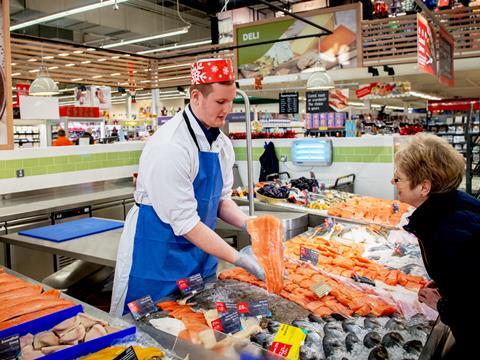 Top story
Supermarket prices are growing at their fastest level for almost four years as the pressure on shoppers' wallets continues to mount.
The Grocer Price Index, collated by Brand View from over 62,000 individual SKUs, shows annual supermarket inflation jumped to 2.4% in the month to 1 August 2017, and now stands at the highest level of grocery inflation since the month to 1 October 2013.
Prices have been rising for six consecutive months, but the 0.8 percentage point jump in inflation from 1.6% in the month to 1 July suggests grocery inflation is gathering pace rather than peaking.
On an indexed level, food prices are at their highest level since the month to 1 September 2015. The GPI was set to an index score of 100 in September 2008 and is currently at 112.7.
The biggest mover in terms of price during the month was Tesco (TSCO), which jumped to the largest annual level of inflation during the month, having had the lowest level of price increases in the previous period.
Click here for the full Grocer Price Index story and data
Morning update
In this week's edition of The Grocer you can read an analysis looking at all you need to know about the B&M takeover of Heron.
The Grocer also has the story on US snacks group Amplify (BETR) is trying to turn around the Tyrrells brand in the UK, plus how plunging ketchup and beans sales have hit Kraft Heinz annual results in the UK and details of a £1.5m investment in cold-pressed juice brand Plenish.
All that and more will be at thegrocer.co.uk/finance later this morning.
On the markets this morning, the FTSE has opened down another 0.9% to 7,326.9pts as mounting worries over US and North Korea relations continue to hit market confidence.
Coca-Cola HBC (CCH) is again amongst the market's early risers, up a further 1.8% to 2,639p, while other risers include McColl's Retail Group (MCLS), up 2.4% to 261.1p, Crawshaw (CRAW), up 1.7% to 20.9p and Nichols (NCLS), up 1.5% to 1,894p.
Early fallers include PureCircle (PURE), down 2.9% to 379.7p, Ocado (OCDO), down 1.9% to 288p, Greggs (GRG), down 1.9% to 1,152p, Greene King (GNK), down 1.6% to 652.3p, FeverTree (FEVR), down 1.6% to 2,275p and Marks & Spencer (MKS), down 1.5% to 324.1p.
Yesterday in the City
The FTSE 100 plunged 1.4% yesterday back to 7,389.9pts as worries mount over the geo-political situation in North Korea.
FTSE 100 Coke bottler Coca-Cola HBC (CCH) shrugged off the wider share slump to surge up 9.2% to 2,592p as first half revenues jumped 5.6% to €3.2bn (£2.9bn), while volumes in the six months to 30 June rose 1.4%. After hitting an all-time share price high yesterday, the shares are up 46% so far in 2017.
Kerry Group (KGA) shares were also on the up, climbing 3.4% to €77.15 after the Irish food group posted an increased first-half sales by 4.8% to €3.2bn on volume growth of 3.8%.
Irish ingredients and dairy group Glanbia (GLB) saw shares rise 1.6% to €17.63 after it increased increased revenues 11.5% to €2bn (£1.8bn) in the first half, driven by a good performance for its nutrition division.
Elsewhere, Stock Spirits Group (STCK) continued its good run rising a further 6% to 185p, Real Good Food (RGD) recovered another 6% from last week's shock profits warning back to 26.5p, Greggs (GRG) jumped 5.1% to 1,174p and Worldpay Group (WPG) rose 4.9% ahead of its forthcoming takeover to 407.5p.
However, most grocery stocks followed the market downwards – with many of the FTSE 100 fmcg suppliers and grocers dropping by over 1% yesterday.
The worst hit included Diageo (DGE), down 2.4% to 2,473.5p, Tesco (TSCO), down 1.8% to 177p, British American Tobacco (BATS), down 1.5% to 293.7p and Imperial Brands (IMB), down 1.3% to 3,214p
Other fallers included Mcbride (MCB), down 5.1% to 178p, Greene King (GNK), down 5% to 633p, PZ Cussons (PZC), down 3% to 346.9p and McColl's (MCLS), down 1.7% to 255p.
Internationally, UK and European Coke bottler Coca-Cola European Partners rose 0.4% to $43.22 after it announced a 5% jump in first half comparable, currency neutral revenues to €5.4bn on a 3% rise in volumes.