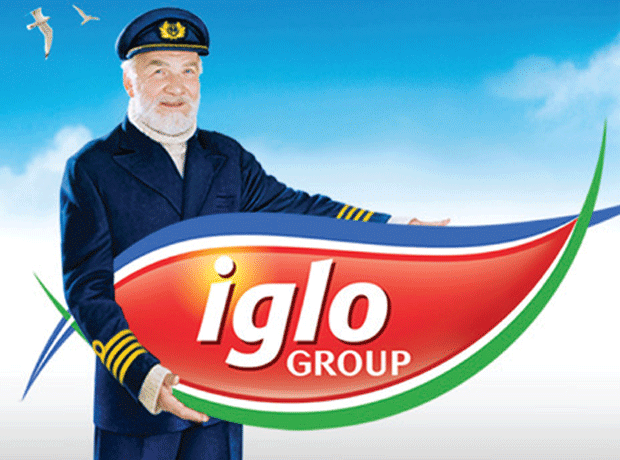 Top story
Iglo Group owner Nomad saw a 2.4% revenue decline in the six months to 30 June as the frozen specialist battled "difficult retail conditions".
Nomad reported a 2.4% net Revenue decline during the period. Excluding the impact from currency exchange, the exit from Romania, Slovakia and Turkey and one less trading day year-on-year like-for-like net revenues dropped by 4.9%.
Pro forma adjusted EBITDA was 1.1% down at €142.9m, but pro adjusted EBITDA margin increased by 0.2% percentage points due to lower advertising and promotion spend (compared to significant one-time strategic launch activity in the comparable period) and the foreign exchange benefit of translating sterling profits to euros.
Overall, Nomad made a €536m loss after tax in six months to 30 June 2015, "primarily resulting from a non-cash founder shares valuation charge (€493m), purchase accounting adjustments (€26m) and costs associated with the acquisition of the Iglo Group (€22m)".
CEO Stéfan Descheemaeker said: "Overall, results were in line with our expectations at the time of the acquisition, taking into account the difficult retail environment in Iglo Group's core geographies.
"In response to market conditions, we have selectively increased promotion levels to remain relevant to value-seeking consumers whilst maintaining profitability and cash generation through rigorous control of the cost base. We have also continued to rejuvenate our portfolio via the launch of the Breakfast Platform in Italy and the Wholegrain Platform across all major markets.
"As we look to the future, we believe Nomad is well positioned to take advantage of numerous growth opportunities across Western Europe and globally, not only within the frozen food category, but also within the broader packaged food space."
Morning update
Irish banana producer Fyffes (FFY) has reported "strong" first half results and reconfirmed its full year targets this morning.
It said adjusted earnings per share were up 12.2% in the six months to 30 June, and its expects full-year adjusted EBITDA of between €55m to €61m.
David McCann, Chairman, said: "This demonstrates the Group's ability to quickly adapt to prevailing market conditions given the significant adverse movement in exchange rates earlier in the year. Fyffes continues to pursue increases in selling prices in all markets in this regard.
Also, Russian supermarket chain Lenta saw sales rise 33.8% to RUB114.9bn in the six months to 30 June. Adjusted EBITDA was up 44.6% to RUB11.7bn with a margin of 10.2% (up from 9.5% last year).
Lenta's CEO, Jan Dunning said: "Lenta continues to deliver industry-leading growth in sales and selling space despite a challenging consumer and macro environment.
"These improvements are testament to Lenta's operational excellence, as they were driven primarily by efficient cost control and supply chain improvements which we consider sustainable in the future. This will enable us to continue actively investing in prices in the second half of the year wherever necessary to provide best offers to our customers and remain very price competitive across all key regions."
The FTSE roller-coaster is back on the way up in early trading, jumping 2.1% already to 6,105pt after a Wall Street rally yesterday.
Big movers this morning include Associated British Foods (ABF), up 3.2% to 3,195.8p, and Tate & Lyle (TATE), up 3.5% to 519.5p.
Fyffes has edged down 1.5% to 101.3p this morning.
Yesterday in the City
The FTSE 100 ended the day down 1.7% at 5979.2 as worries over the Chinese economy continued to cause chaos on Western markets.
Once more it was natural resources and finance companies that bore the brunt of the falls, but share prices were down across the board.
Signficant FTSE 100 fallers included SABMiller (SAB), down 2.2% to 2,938p, and Unilever (ULVR), down 1.6% to 2,544p.
Tesco (TSCO) was in the rare position yesterday of seeing a share price rise. After its recent tough run which saw more than 17% wiped off its value in August by Monday, the shares edged up yesterday by 0.4% to 186.9p.
Outside the FTSE 100, Dairy Crest (DCG) fell 1.9% to 583.50p, while Greene King (GNK) was down 1.8% to 809p.
However, pork producer Cranswick (CWK) saw a huge jump rising 6.6% to 1,686p after CEO Adam Couch said the group had not been affected by the turmoil in China.