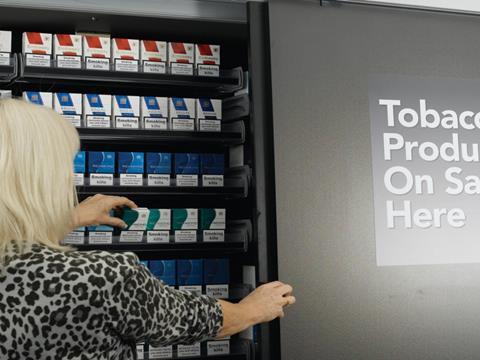 Top story
Imperial Brands (IMB) has today moved away from its double-digit dividend payment to shareholders in favour of merely a "progressive" dividend policy and announced the commencement of a £200m share buyback scheme.
The FTSE 100 tobacco giant said its 2019 dividend will remain unchanged at 10% growth.
However, in future financial years it will begin a "progressive" dividend policy, with the shareholder payment growing annually from the current level, taking into account underlying business performance.
It said this new policy recognises the company's continued strong cash generation and the importance of growing dividends for shareholders, while providing greater flexibility in capital allocation.
Imperial stated that this progressive dividend policy will see surplus cash flows returned to shareholders via share buybacks, enhanced ordinary dividends or special dividends, depending on market conditions.
It said this revised dividend policy is part of a wider review of capital allocation priorities which will support continued investment in business growth, funded by a strong but efficient balance sheet and with growing shareholder returns.
As part of this revised capital allocation framework, Imperial has announced a share buyback programme, which will return up to £200 million to shareholders before the end of the current calendar year.
The wider plan also includes continued investment in organic growth opportunities in tobacco and Next Generation Products (NGP), as well as investment in targeted M&A opportunities to build on the capabilities and technologies of its NGP portfolio and other related areas of growth
Imperial also pledged to undertake further active capital management through its ongoing divestment programme. It is currently on track to realise proceeds of up to £2bn before May 2020 and will assess the most appropriate use of proceeds at the time including debt reduction and share buybacks.
Imperial shares are up 2.5% to 2,009.6p on the news.
Morning update
Troubled South African retail group Steinhoff International has announced the departure of CFO Philip Dieperink, who was brought in to help sort out the financial mess at the group after it overstated earnings.
He will step down on 31 August 2019 after the 2019 AGM and following a handover period, he will leave the Steinhoff Group on 31 December 2019. He will be succeeded as CFO by Theodore de Klerk, currently operations director at Steinhoff, where he has worked since 2003.
Dieperink agreed to become CFO of the Group in January 2018 and "played an important role in negotiating and finalising the various arrangements to restructure the group's financial indebtedness and in the process leading towards implementation of the CVAs". He also played a key part in finalising both the 2017 and 2018 annual reports of Steinhoff and drafting the remediation plan arising from the PwC investigation.
Heather Sonn, chairperson of Steinhoff said: "Our restructuring continues to make good progress and is nearing completion. Having stepped into the role of CFO at a very difficult time, Philip has made a significant contribution to the Management Board that has successfully stabilised the Group while it continues to work towards a recovery of value.
"As a member of the management board, Theo has played a key role throughout the restructuring process and provides critical continuity as we drive it to completion and implement our plan for paying down debt and recovering value. He has the requisite skills and fortitude to take on this vital task."
On the markets this morning, the FTSE 100 has opened flat at 7,556pts.
Risers include McColl's (MCLS), up 2.5% to 64.5p, Applegreen (APGN), up 2% to 489.5p and Stock Spirits Group (STCK), up 1.8% to 224.5p.
Amongst this morning's fallers are FeverTree (FEVR), down 0.8% to 2,133p, PureCircle (PURE), down 0.7% to 242p and Ocado (OCDO), down 0.6% to 1,218p.
This week in the City
The summer earnings season is yet to kick into full gear, but this week is highlighted by interim earnings from Ocado (OCDO) tomorrow morning fresh from the signing of a JV with Marks & Spencer (MKS) to run its UK retail operations.
The deal is a key plank of the M&S recovery strategy under Steve Rowe, with the retail stalwart hosting its annual general meeting tomorrow.
Elsewhere, private label household goods manufacturer McBride (MCB) will announced its full year sales on Thursday.
Internationally, PepsiCo (PEP) will issue its first half earnings on Tuesday, while South African retail group and Poundland owner Steinhoff will issue its half year results on Friday.
In wider economic news, tomorrow brings the publication of the monthly BRC Shop Price Index, while the latest UK GDP monthly estimate figures will be published on Wednesday.