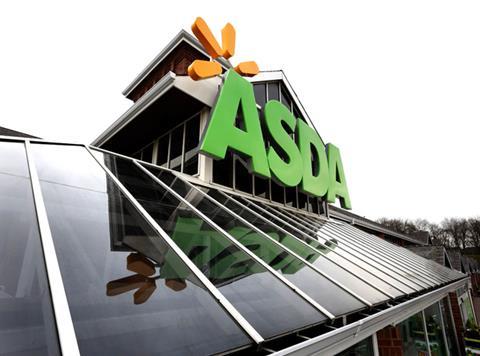 Top story
Property investor LXi REIT has purchased six grocery assets for £85m, including Lidl, Aldi, Tesco and Co-op stores.
LXi REIT earlier this month raised £125m, with the grocery purchase representing around 70% of the net proceeds.
The deal included pre-let forward funding of a 20,000 sq ft food store in East Ham, London, to be developed and pre-let to Lidl on a 25-year lease.
A modern 50,000 sq ft Asda store in Glasgow, which was purpose-built for the supermarket chain, is also part of the purchase. LXi said teh site provided online services, with home delivery and click & collect and was dominant in its catchment area, with little competition.
A 40,000 sq ft purpose-built Tesco store in Bexley, Greater London, is let to the supermarket with another 15 years before the first break clause comes into effect.
LXi has also bought a 19,000 sq ft Aldi and adjoining Home Bargains in Llangollen, Denbighshire.
Finally, the deal includes a 4,500 sq ft Co-op c-store and petrol filling station to be developed in Ellistown in Leicestershire, and Co-op convenience sites in Swindon and Bicester.
LXi partner Simon Lee said: "Our focus on smaller lot-sized forward fundings and relationship driven deals with developers and tenants has ensured attractive entry pricing for these assets, despite them being in a much sought-after sector where the investment market is becoming increasingly competitive.
"We continue to believe that right-sized, well positioned grocery real estate assets let on sustainable rents to financially robust tenants, who are benefitting from flexible and proven operating models, and offering us as landlords very long, index linked, lease terms, remain attractive investments. Following these acquisitions, foodstores will be our largest sector exposure representing approximately 25% of our portfolio by value."
Morning update
Domino's Pizza Group has continued a sell off its Nordic businesses as it looks to focus on the core operation in the UK and Ireland.
The takeaway group has agreed to sell Domino's Iceland for ISK 2.4bn (£13.7m) to an investment vehicle owned by a consortium comprising Eyja fjárfestingafélag III ehf, Kristinn ehf., Sjávarsýn ehf and Lýsi hf.
The proceeds from the disposal will initially be used to reduce group debt.
The transaction is subject to competition approval in Iceland and is expected to complete before the end of May.
Domino's already agreed to sell directly operated international businesses in Norway and Sweden and discussions remain ongoing about the Swiss business.
Domino's Iceland is the master franchisee of Domino's Pizza in Iceland, operating 23 stores in the country.
Agriculture supplies group Wynnstay has appointed Paul Jackson as commercial sales and marketing director, with effect from 5 July 2021.
This appointment completes the group's new management structure put in place around the end of the last financial year, following a major reorganisation of reporting lines and roles.
Jackson will be responsible for leading the development of all sales channels and will work with the senior executive team to increase the effectiveness of the group's sales policies and services in line with Wynnstay's strategic plan.
He has worked in the UK agriculture sector for more than 35 years since graduating from Harper Adams University. He has extensive experience in commercial sales and joins Wynnstay from AB Agri, the global agri-food subsidiary of Associated British Foods, which he joined in 2004 and where he was head of sales.
Wynnstay CEO Gareth Davies said: "I am extremely pleased to welcome Paul to the business. He has an extensive understanding of the needs of farmers, having worked in the agricultural industry for over 35 years, and significant sales experience. He joins a talented Wynnstay team, and we all look forward to working with him as we continue with our growth plans."
It is a slow start to a quiet week for the markets as the CIty winds down for the Easter break.
The FTSE 100 opened slightly lower this morning at 6,730.97pts.
Early risers include Bakkavor, up 3.3% to 120.9p, Wynnstay Group, up 3% to 509.7p, Greggs, up 2.2% to 2,224p, and McBride, up 1.7% to 85.6p.
It has been a bad start to the week for Hotel Chocolate, falling 5.7% so far to 395p, while McColl's Retail Group is also down 2% to 32.1p, and Compass is down 1.1% to 1,465.5p.
This week in the City
It is a short week ahead of the Easter bank holiday, but there are still a handful of interesting events coming up on the markets.
Tomorrow morning brings the latest monthly Kantar grocery sales figures, as well as full-year results from Irn-Bru maker AG Barr and a trading update from tobacco giant Imperial Brands.
Deliveroo will reveal if it has managed to price its London IPO at the top of the range or not following plenty of controversy surrounding the flotation.
Walgreen Boots will also reveal its second quarter performance on Wednesday, including at the UK Boots business.
Finally, on Thursday, UK retail bellwether Next reports its full-year figures.