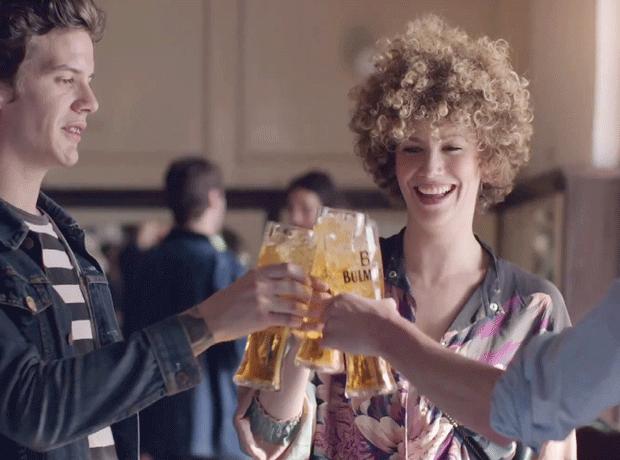 Top story
C&C Group has reported a 9.2% decline in full-year operating profit to €115m (£82.6m).
The owner of Magners cider said sales rose 10.3% to €683.9m (£490.5m) in the year to 28 February 2015, but admitted "challenging trading environments" for its C&C Brands and US divisions had led to profit declines.
C&C Brands had faced "intense competition as off-trade retailers fight for market share," it said, adding: "This coupled with brand proliferation and range extensions on the supply side has led to a deflationary pricing environment and a squeeze on established brands."
Magners had been "affected by both retailer and competitive headwinds" and though C&C Group said consumer affinity for the brand remained strong, "the existing business model is not tenable".
"The business has therefore taken action to stabilise performance next year through cost reduction to support the competitiveness of the Magners brand," C&C Group added.
"The group will continue to focus on Magners as a value driver both domestically and internationally."
Morning update
Catering giant Compass Group said pre-tax profit rose 4.9% to £637m in the six months to 31 March 2015, on sales up 5.7% to £9.1bn.
The company's performance was boosted by "excellent" trading in North America and emerging markets, a return to growth in Europe and Japan, and a "healthy pipeline of new business across all regions". In Europe and Japan, organic revenue rose 0.9%, but overall revenue totalled £2.8bn, down from £3bn in 2014.
"Our expectations for the full year remain positive and unchanged," said group CEO Richard Cousins. "However, the economic environment in some of our emerging markets is uncertain, and lower commodity prices are impacting our offshore & remote business."
SABMiller has reported flat pre-tax profits of $4.83bn (£3.1bn) for the year to 31 March on sales up 6% to $22.13bn (£14.1bn). It said currency headwinds had impacted its results, but it had "a clear strategy to drive topline growth, improve efficiency and shape our mix of business to continue to deliver superior returns to shareholders".
Yesterday in the City
The market's post election rally came to a halt yesterday as concerns over Greece's debt crisis helped drive the FTSE 100 1.4% down to 6,933.8pts.
Most major grocery stocks were affected by the general market downturn - with SABMiller (SAB) down 2.6% to 3,502.5p ahead of this morning's results, Imperial Tobacco (IMT) also falling 2.6% to 3,173pts and Tesco (TSCO) down 2.2% to 227.5p.
The handful of risers included Thorntons (THT) - up 3.8% to 89.25p, it's highest level so far this year. Also on the up was B&M European Value Retail (BME) which rose 2.7% to 315.5p.
Glanbia (GLB) fell 1.1% to €30.52 after announcing a 10.5% rise in first quarter revenues this morning, though sales fell 3.6% on a constant currency basis. Hilton Food Group (HFG) slipped 0.6% to 436p after stating its performance was in line with expectations so far in 2015.
In wider economic news, The Office for National Statistics reported that industrial production rose 0.5% in March thanks to increasing oil and gas production. Manufacturing saw 0.4% growth on the previous month.