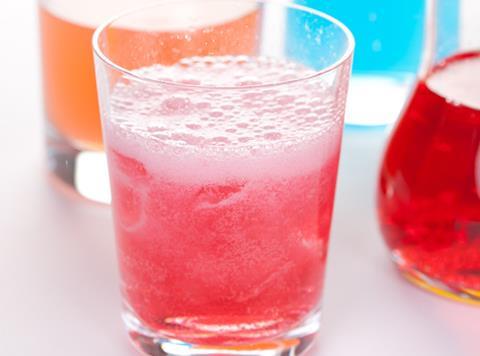 Top story
Full-year profits and earnings have tumbled at sucralose producer Tate & Lyle (TATE) after a "very challenging" year of profit warnings and supply chain disruption.
Adjusted profit before tax was down 30% to £224m (28% down on a constant currency basis) for the year to 31 March, while sales plunged 14% to £2.7bn (a constant currency fall of 11%).
Javed Ahmed, chief executive, said: 'It has been a very challenging year for the group, but with the necessary actions underway we are firmly focused on improving our performance and continuing the evolution of Tate & Lyle into a global Speciality Food Ingredients business supported by cash generated from Bulk Ingredients."
Speciality Food Ingredients adjusted operating profit 29% lower in constant currency at £149m, while Bulk Ingredients adjusted operating profit 19% lower in constant currency at £133m.
Tate & Lyle warned the coming year will see no improvement in profitability, given "the year ahead will be one of structural change as we re-align the Eaststarch joint venture and Splenda sucralose, embed changes to improve our global supply chain capabilities."
However, it said the longer term outlook for the business remained "positive", with the global market for speciality food ingredients expected to grow at mid-single digits and its objective is to grow modestly ahead of the market via organic growth supplemented by bolt-on acquisitions.
Although the performance was largely in line with somewhat low expectations, Tate & Lyle fell a further 3% to 581.7p in early trading this morning.
Morning update
Value retailer B&M Bargains (BME) saw revenues soar by 29.5% to £1.65bn during its debut year as a listed company.
The revenues growth was largely attributable to store expansion, with 52 net stores opened during the year. UK like-for-like sales were up 4.4% in the year to 28 March, a slight decline from the 6.5% growth it saw in 2014. Group EBITDA increased by 33.3% to £150.2m, while adjusted profit before tax increased by 55.7% to £135m.
The discounter, which is listed as B&M European Value Retail, retains a strong pipeline of further new stores, and expects 60 net new openings in the 2016 financial year.
Simon Arora, chief executive, said: "For many shoppers across the UK, B&M is now an established part of their regular shopping habits and, in tandem with our strong roll-out programme, this has enabled us to become one of the leaders in the rapid growth of value-led retailing in the UK."
Elsewhere, payment technologies business PayPoint (PAY) reported a 3% boost in revenues to £218.5m in the year to 31 March. Operating profits were up 9.1% thanks to margin gains. UK retail services sales grew 20% driven by parcels and ATMs. Nearly 19m parcels delivered by Collect+ during the year.
PayPoint also announced it has decided to sell the parking and online payment processing companies as "the board believes that there are likely better owners for these businesses".
Finally, Applegreen, the petrol forecourt retailer, has announced this morning its intention to raise approximately £50m and move to the public markets in June, the first Irish retail IPO since the recession.
The FTSE 100 has edged back down towards 7,000pts this morning, falling 03.5% to 7,008pts. Nevertheless, PayPoint was up 3.2% to 906p and B&M was up 1.2% to 321.7p in early trading.
Yesterday in the City
Imperial Tobacco (IMT) was the FTSE 100's second biggest rising stock yesterday after winning approval for a £4.2bn US acquisition spree.
Imperial received the regulatory green light today for its deal to buy four US cigarette brands and a line of e-cigarettes conditional on the merger of US tobacco giants Reynolds and Lorillard. The deal, first agree in July 2014, will go ahead after the US Federal Trade Commission agreed to sanction the merger of the world's second and third largest tobacco firms.
Imperial was up 3.3% to a new annual closing price high of 3,393p having peaked at 3,413p during the day.
It was a fairly strong day for the City, with the FTSE 100 up 1.2% to 7,033.3 on hopes of a deal between Greece and its creditors.
Most major grocery stocks benefitted, with Unilever (UVLR) up 1.8% to 2,905p, Diageo (DGE) up 1.7% to 1,837.5p and Reckitt Benckiser (RB) up 1.6% to 5,917p. Greggs (GRG) had another strong day, rising 2.8% to 1,211p.
One of the sector's few disappointments was PZ Cussons (PZC), which was 2.8% down to 358.3p, while Poundland (PLND) was 1.5% down to 314.6p.