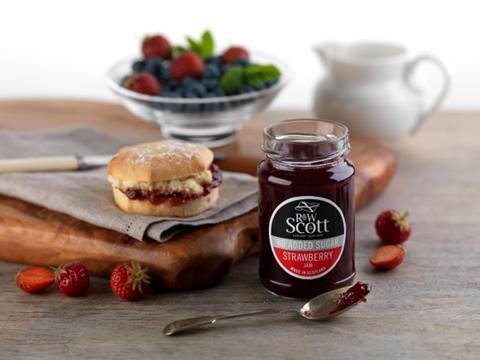 Top story
Under pressure UK-listed food group Real Good Food (RGD) has cut its profit expectations again weeks after announcing an internal audit had revealed profits would be less than half of its previous guidance.
This morning the company has cut its expectations for EBITDA for the year to 31 March back to £1m.
It had previously announced on 1 August its earnings would be around £2m rather than the £5m-£5.4m it had previously forecast when raising £15m to fund an expansion drive in early July.
It said this morning that since the August announcement a review has been undertaken, under the guidance of the company's new finance director, which is now expected to lead to additional audit adjustments relating to inter-company trading and consolidation.
It notes that its banking facility are subject to conditions and covenants which are tested quarterly – the next test of which is on 30 September.
The board is in discussions with its bankers to "vary certain conditions" of its facilities to reflect the company's recent and anticipated trading.
Real Good Food added: "Major shareholders, NB Ingredients, Omnicane International Investors, and certain funds managed by Downing LLP have confirmed that they will, if required, provide additional funds to support the Company's working capital requirements."
It now expects to announce its Final Results for the year ended 31 March 2017 on 29 September 2017.
The shares are down another 10.4% to 23.7p so far this morning. They were trading at over 35p before the early August profits cut.
Morning update
It's a relatively quiet morning back on the markets after the Bank Holiday.
Palm oil producer MP Evans Group has announced this morning its subsidiary Sungkai Holdings has signed a sale-and-purchase agreement to acquire Sunrich Plantations Pte, which owns 95% of an Indonesian company, PT Bumi Mas Agro, which in turn owns an oil-palm plantation in Indonesia.
The land is located north east of Bontang in East Kalimantan and, including an associated smallholder co-operative, covers some 10,000 hectares. The contract is subject to the completion of regulatory formalities in Indonesia.
On the markets this morning, the FTSE 100 has opened down 1% to 7,330.7pts after more worries about stability in Asia related to North Korea hit market confidence.
There are some notable early fallers, including Morrisons (MRW), down 2.3% to 245.6p, Sainsbury's (SBRY), down 1.1% to 233.5p and Marks & Spencer (MKS), down 1% to 309.8p.
Other fallers include Greencore (GNC), down 2.9% to 194.2p, McColl's Retail Group (MCLS), down 2.4% to 258.3p and British American Tobacco (BATS), down 1.3% to 4,770p.
Amongst the few early risers are C&C Group (CCR), up 2.5% to €3.01, Total Produce (TOT), up 1.9% to 204.8p and Majestic Wine (WINE), up 1.8% to 316.9p.
This week in the City
We look to be in for a traditionally quiet post-August Bank Holiday week on the markets before the City returns back from its collective holidays.
One item of note is that WH Smith (SMWH) is scheduled to issue a pre-close trading update tomorrow morning.
Also on Thursday Pernod Ricard will issue its full-year results for 2016/17 in Paris.
The monthly GFK consumer confidence figures are released first thing on Friday.