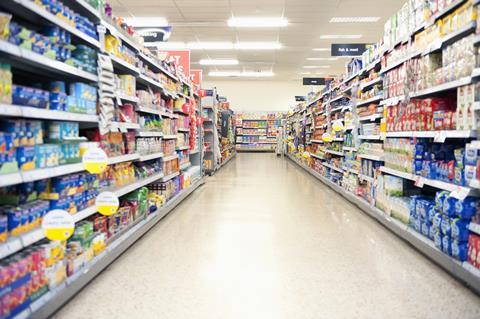 Top story
Listed property investment specialist Supermarket Income REIT has announced a comprehensive refinancing of almost £290m of debt.
The debt refinancing has involved the cancellation of two shorter-dated debt facilities, the reduction and extension of an existing debt facility and the completion of a new unsecured debt facility with a new lender.
Firstly it has cancelled two of its shorter-dated debt facilities – a £77.5m secured revolving credit facility with Barclays and Royal Bank of Canada, and a £62.1m unsecured debt facility provided by a syndicate of relationship banks.
Secondly, its existing secured interest-only £150m revolving credit facility with HSBC has been refinanced with a new £50m secured, three-year RCF with a £75m option of further funding.
Meanwhile a new £67m unsecured, three-year debt facility has been completed with Sumitomo Mitsui Banking Corporation.
Overall, the company has reduced its loan-to-value ratio to 34% from 40% at December 2022 and the weighted average term of debt is now in excess of four years.
Over 60% of the company's debt facilities are now unsecured, up from 48%, and the company has available undrawn committed facilities in excess of £100m.
The company has also used the value of its existing in-the-money interest rate hedges to extend the term of its hedging arrangements, meaning 100% of the company's drawn debt is now either fixed rate or hedged to a fixed rate, representing a weighted average all-in cost of debt of 3.1%.
Ben Green, director of Atrato Capital, the investment adviser to Supermarket Income REIT, said: "We are very pleased to be working with new lender SMBC in the refinancing of the company's debt facilities whilst benefiting from the continuing support of our existing relationship banks. We have also been able to extend hedging to further protect the company's balance sheet at no additional cost.
"The company continues to be able to access debt financing at attractive margins, however given the current macroeconomic environment the board considers it prudent to maintain a lower LTV."
Morning update
Retail technology specialist Eagle Eye Solutions has announced its chairman Malcolm Wall will step down at its AGM in November.
He will be replaced by Anne de Kerckhove, who will join the board on 1 October 2023 as non-executive director and will succeed Wall as chair at the conclusion of the AGM.
She has previously held several senior executive roles, including global director of Reed Elsevier and COO and international MD at Inspired Gaming Group.
Eagle Eye said de Kerckhove is an "experienced board director, with extensive knowledge across the technology, media and entertainment industries, leading and advising high-growth and acquisitive international businesses".
Wall has been with Eagle Eye for nine years, having joined the board as a non-executive director in 2014, then taking on the role of chair in 2016.
During his tenure, he has overseen Eagle Eye's evolution on the public markets and the considerable expansion of the group's offering, customer base, geographic reach, and growing profitability.
De Kerckhove said: "It is with great enthusiasm that I join Eagle Eye's board as chair at such an exciting time for the company. I look forward to leveraging my international expansion and M&A experience in helping Eagle Eye to harness and exploit its growth ambition and capitalise upon its strong market position."
Wall added: "It has been a pleasure to have been a part of Eagle Eye's journey for the past nine years and to have witnessed its remarkable evolution to become the leading provider of personalised digital marketing capabilities to tier-one retailers globally. The group's future looks bright, and I am excited to see how Eagle Eye continues to grow under Anne's stewardship. I wish Anne and the board all the best in ushering Eagle Eye into the next stage of its journey."
Tim Mason, CEO of Eagle Eye, said: "I would like to give Malcolm my warmest thanks for the wealth of support and guidance he has provided to Eagle Eye and the board during his time as chair and on behalf of the whole company, I wish Malcolm all the very best for the future.
"I am delighted to welcome a chair of Anne's calibre to the board. I greatly look forward to benefiting from her experience and am confident she will be a valuable additional voice and guide on the board, as we work together to deliver on our considerable opportunity."
On the markets this morning, the FTSE 100 is up another 0.7% to 7,723.2pts.
Risers include Virgin Wines, up 2.9% to 54p, McBride, up 2.3% to 41.6p, and Nichols, up 1.8% to 1,074.3p.
Fallers include THG, down 3.6% to 66.4p, Deliveroo, down 2.2% to 120p, and Bakkavor, down 1% to 97.7p.
Yesterday in the City
The FTSE 100 jumped 2% to 7,673.1pts yesterday, boosted by higher commodity prices for oil and mining companies.
It was a more mixed day for grocery retailers and suppliers, with online retailer THG slumping 21.3% to 68.9p on lower sales and continued heavy losses.
Hilton Food Group was up 7.6% on the announcement of a new partnership with Walmart in Canada.
Other risers included Deliveroo, up 6.1% to 122.7p, Glanbia, up 5.1% to €15.34, SSP Group, up 2.9% to 242.8p, Greggs, up 2.9% to 2,492p, and Kerry Group, up 2.7% to €83.47.
The day's other fallers included Naked Wines, down 1.4% to 68.5p, Bakkavor, down 1.2% to 98.6p, Marks & Spencer, down 1% to 218.9p, and PayPoint, down 0.9% to 561p.