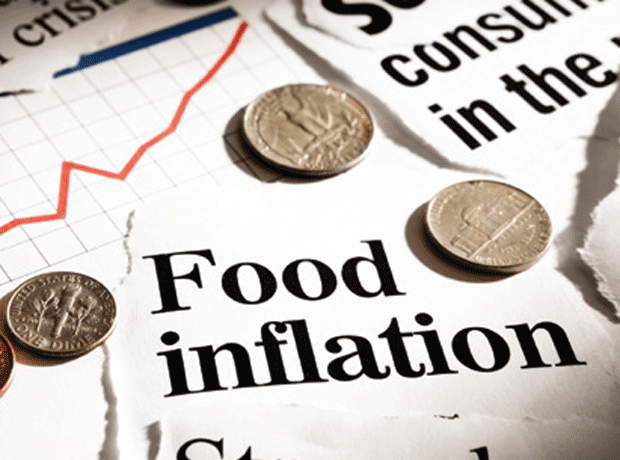 Top story
Tesco continued to raise prices faster than its supermarket peers last month, according to the latest Grocer Price Index.
Compiled from over 62,000 SKUs across the big four by Brand View, the GPI shows Tesco has consistently had the highest rate of industry inflation over the past five months.
In the month to 1 December, Tesco again showed the highest price rise on an annual basis, with its price inflation at 3.6% compared with a big four average of 2.5%. It is the fifth consecutive month Tesco has had the highest level of inflation of the big four and its fifth month of annual price rises over 3.4%.
In the first half of the year Tesco had delivered the lowest level of inflation for all but one month, suggesting it delayed price increases until the second half, of the year rather than avoiding passing on rising costs to customers. But since August Tesco's annual price increases were significantly above industry averages in biscuits, confectionery and snacks at 6.6% against a 3.7% average, and were also higher in dairy (6.2% against an average of 4.7%), frozen (5.7% versus 3.8%), soft drinks (2.1% against 0.8%) and fruit & veg (3.1% against 2%).
However, the index showed that big four price inflation fell for the second consecutive month, to suggest food price inflation may have peaked.
The overall GPI eased to 2.5% in the month to 1 December, compared with 2.8% in the previous month and a peak of 2.9% in the month to 1 October.
On a month-on-month basis, prices eased 0.5% last month and are down by 1.3% compared with the month to 1 October.
The full story will be published in this weekend's magazine and will be online later this morning at thegrocer.co.uk/finance.
Morning update
The Grocer also has a story this week that Tesco Clubcard operator Dunnhumby has plunged to a £33m pre-tax loss after a new agreement with its parent company cost the data arm an extra £30m. With Tesco abandoning its £2bn sale in 2015, Dunnhumby fell to a £33m pre-tax loss in the year to 28 February 2017, having recorded a pre-tax profit of £13.2m last year and of £85m in 2014/15.
Also, value retailer Poundstretcher is understood to have brought in former Poundworld boss Chris Edwards to lead its battle against falling sales. His new role comes as newly filed accounts for Poundstretcher show total sales fell 7.5% from £429.5m to £397.4m in the year to 31 March as the chain, owned by the Tayub brothers' Crown Crest Group, continued to shrink its store estate.
See thegrocer.co.uk/finance later this morning for the full stories.
The FTSE 100 has opened up 0.1% to 7,327.55 points as Prime Minister Theresa May brokered a last-minute deal with the EU to move Brexit talks on to the second phase. As part of the agreement, there will be no "hard border" in Ireland and EU citizens in the UK, and UK citizens in the EU, will see their rights protected.
Unilever (ULVR), Diageo (DGE) and TATE & Lyle (TATE) are all down this morning on markets opening by 1.4% to 4,114p, 1.3% to 2,600.5p and 1.1% to 675.8p respectively.
Early risers include Greencore, up 1.1% to 217.5p, B&M, up 0.7% to 394.8p and WH Smith (SMWH), up 0.6% to 2,183p.
Yesterday in the City
Shares in European Coke bottle Coca-Cola HBC (CCH) failed to rise yesterday despite the group announcing the appointing of a new CEO to replace Dimitris Lois, who died in October. Zoran Bogdanovic has taken charge of the company with immediate effect. However, shares slipped 0.3% to 2,325p yesterday.
Heavy fallers included Britvic (BVIC), down 2.9% to 796.5p, Associated British Foods (ABF), down 2.3% to 2,852p, PZ Cussons (PZC), down 1.4% to 317.4p, and Greencore (GNC), down 1.4% to 215.1p.
It was a mixed day for the listed grocers as Tesco (TSCO) and Sainsbury's (SBRY) edged up 0.1% to 203.7p and 0.3% to 243.1p respectively, while Morrisons (MRW) decreased 0.8% to 221p.
Reckitt Benckiser rose 1% to 6,615p, with Cranswick (CWK) up 0.6% to 3,074p and B&M European Value Retail (BME) up 0.6% to 391.9p.
The FTSE 100 closed down 0.4% to 7,320.75 points as Brexit uncertainty continued to plague the markets.