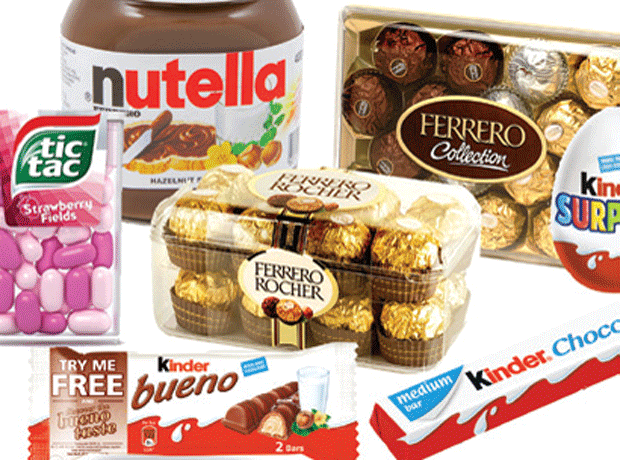 Top story

The London Stock Exchange carries two big M&A stories this morning as deals have been agreed for the cash sale of troubled chocolatier Thorntons (THT) and chicken processor Moy Park.
Ferrero, the Italian chocolate manufacturer behind Ferrero Rocher, Nutella and Kinder, has agreed to pay 145p a share to takeover Thorntons, valuing the company at £112m. It represents a significant 42.9% premium on the group's closing share price of 101.5p on Friday.
Ferholding UK – a wholly-owned subsidiary of Ferrero – has today acquired full stakes from activist fund Crystal Amber and investor John von Spreckelsen and part of the holding of Hotchkis & Wiley at the offer price. It has also bought shares held by Thorntons directors, including chairman Paul Wilkinson and outgoing CEO Jonathan Hart.
It gives Ferrero a 29.9% stake in Thorntons at present ahead of the expected full takeover.
Thorntons has struggled in recent years, overburdened by a large store estate, leading it to attempt a transformation from a retailer to an fmcg supplier, with mixed results so far.
"Ferrero is offering our shareholders an attractive premium to the average price of Thorntons' shares over the last three months," Thorntons chairman Paul Wilkinson said.
"Although the prospects for Thorntons as an independent company remain strong as we embark on the next phase of its strategy, the board also recognises the potential benefits to the brand and the business, including employees and all stakeholders from combining with the Ferrero Group."
He added that the board had voted unanimously in favour of the offer from Ferrero.
Ferrero CEO Giovanni Ferrero said: "This transactions brings together two highly complementary businesses, but more importantly it unites two companies that share the same passion for growing brands, and a proud heritage, drive and culture built upon their family foundations.
"We have long admired Thortons and what they have achieved in the UK as demonstrated by their tremendous customer loyalty, and we look forward to working with their experienced team."
Morning update
The offer sent Thorntons shares rocketing up 42.9% upon the market opening this morning to reach the offer price of 145p.
In other big deal news this morning Marfrig Global Foods has agreed to sell Moy Park to Brazilian-based JBS for $1.5bn (£946m). The transaction is subject to certain customary consents and approvals by the competent authorities, including anti-trust agencies in Europe. The deal is expected to be completed between the third and fourth quarters of this year, according to the briefest of statements on the London Stock Exchange this morning. "Moy Park management will keep the market informed of any further news on this development," it added.
Moy Park, which is one of the UK chicken industry's biggest players, makes ready meals for Jamie Oliver and has its own brands, Castle Lea and O'Kane brands. Rumours have persisted for the past 12 months that Brazilian parent Mafrig was readying Moy Park for a flotation in London. The Sunday Times just yesterday reported that Mafrig had brought in investment banks Goldman Sachs and Nomura as well as stockbroker Shore Capital to advise on an autumn share sale.
This week in the City
Tesco will update investors on Friday on recent figures in a trading update ahead of the supermarket's annual general meeting. Tesco is expected to reveal a further fall in sales ahead of the AGM, with analysts forecasting a dip in like-for-like sales of between 2% and 3% for the 13 weeks to 30 May. The decline would be better than 3.8% fall it suffered in the same period last year, but is worse than the 0.3% drop during the Christmas period.
Shareholders are also expected to turn the heat up on the Tesco board after the most dramatic years in its long history, which resulted in that record £6.4bn pre-tax loss. The revolt is likely to be fiercest when it comes to the £2m pay-offs for former CEO Philip Clarke, sacked last September, and Laurie McIlwee, who resigned as FD last April.
Shares in Tesco (TSCO) are up 1.2% so far in today's trading to 213.3p.