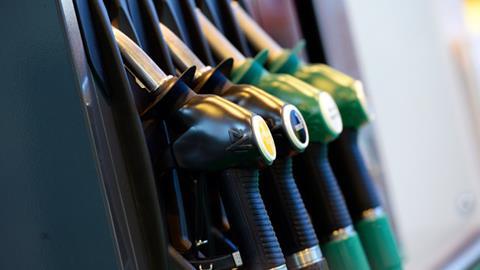 Top story
Inflation has continued to soar in the UK as the relaxation of lockdown restrictions led to a rise in consumer spending.
Figures from the Office for National Statistics (ONS) revealed prices surged 2.1% in May, compared with 1.5% in the previous month - as measured by the Consumer Prices Index (CPI).
The jump in May - the highest level since prior to the pandemic - was ahead of forecasts of 1.8% by economists and is now above the Bank of England's 2% target.
The ONS report attributed the sharp rise to higher prices at the fuel pumps, for clothing and footwear and for food and drink in restaurants, pubs and cafes, all of which had been suppressed during lockdown a year ago.
These were partially offset by a large downward contribution from food and non-alcoholic beverages, where prices fell this year but rose a year ago, particularly for bread and cereals.
There was also a smaller downward contribution from meat, particularly cooked ham.
Prices of these products could be "relatively volatile", so movements needed to be "interpreted with caution", the ONS noted.
ONS chief economist Grant Fitzner said: "The rate of inflation rose again in May and is now above 2% for the first time since the summer of 2019.
"This month's rise was led by fuel prices, which fell this time last year but have jumped this year, thanks to rising crude prices. Clothing prices also added upward pressure as the amount of discounting fell in May."
Morning update
Revenues at agri-services group Origin Enterprises have dipped by 1.2% to €597.8m in its third quarter as a result of cold spring weather hitting harvests across the UK, Ireland and Continental Europe.
Origin said it delivered "a satisfactory performance" in the "seasonally important" three months to 30 April considering the adverse impact of prolonged cold weather on farm activity.
The "exceptionally cold" conditions in April resulted in lower input volumes for its European markets.
However, since the period end, there has been a return to more settled weather conditions generally, across Ireland, the UK and Continental Europe, which is driving a level of catch-up activity on farm. As a result, the Group expects an increase in demand for agronomy services, crop inputs and amenity products for the fourth quarter.
Group revenues for the nine months to the end of the third quarter are down 3.3% to €1.2bn - although on a constant currency basis, the figure is up 0.8%.
The FTSE 100 continued to rise once more this morning, up another 0.3% to 7,196.22pts.
Early risers included McBride, Nichols, Naked Wines, Hilton Food Group and Just Eat Takeaway, up 3.3% to 88.3p, 3% to 1,555p, 2.1% to 694p, 1.8% to 1,108p and 1.3% to 6,547p respectively.
Finsbury Food Group is among the early faller, down 1.6% to 91p, joined by Stock Spirits Group, down 1.5% to 264.5p, and Associated British Foods, down 1.1% to 2,340p.
Yesterday in the City
The FTSE 100 continued to shrug off worries about the delay to restrictions easing, rising 0.4% to 7,172.49pts yesterday. It marks the highest level London's blue-chip index has reached since before the pandemic started.
Risers in food and drink included Primark owner Associated British Foods, up 3.3% to 2,367p, SSP Group, up 3% to 325.5p, British American Tobacco, up 1.8% to 2,845.5p, and Diageo, up 1.3% to 3,478.5p.
Just Eat Takeaway climbed 1.6% to 6,463p after it finally completed the US$7.3bn (£5.75bn) deal to acquire US food delivery rival Grubhub.
Fallers included Vimto owner, down 5.9% to 1,510p, Hilton Food Group, down 3% to 1,088p, and Bakkavor, down 1.3% to 135p.