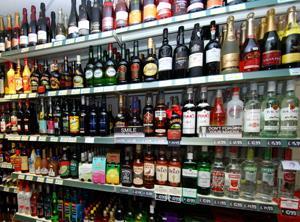 Top story
Diageo's (DGE) reported net revenues were up 5% in the year to 30 June largely thanks to the full consolidation of United Spirits last year.
Net sales were up to £10.8bn during the year from £10.3bn as United Spirits delivered an additional £921m of revenues.
On an organic basis, net sales were flat, while organic volumes declined by 1% "largely driven by lower shipments in the United States, reduction in inventory levels in South East Asia and West LAC, and the impact of pricing in Venezuela and Brazil".
Operating profit before exceptional items dipped 2% to £3.1m, though this represented organic growth of 1%.
Reported net sales and operating profit were "significantly impacted" by adverse exchange movements driven by the devaluation of many currencies against the pound. Diageo estimated exchange rates adversely impact both net sales and operating profit by approximately £370m and £100m respectively.
In North America, US Spirits has delivered improved depletion performance through the year, with the value of distributor depletions up 3% in the first half, and up 4% for the full year. In Western Europe net sales were up 1%, as performance improved in more than half of its markets. Guinness was back in growth in both Great Britain and Ireland.
Chief executive Ivan Menezes commented: "Our 2015 performance reflects the challenges we have seen on top line growth. However, it does not diminish my confidence in what we can achieve in 2016 and even more so beyond that.
"We are delivering the change which will further strengthen this business and deliver our performance ambition. In F16 we believe stronger volume growth will deliver an improved top line performance. As we achieve our productivity gains from F17 we expect to deliver mid-single digit organic top line growth on a sustained basis and operating margin expansion of 100 basis points over 3 years. Our brands, our global footprint and our people give me confidence that Diageo can deliver strong and sustained performance."
Morning update
Diageo shares jumped to 1,861p in early trading, but soon settled back down to 1,834p - 0.3% down on last night's closing price.
The FTSE 100 more generally is continuing where it left off yesterday - rising another 0.4% to 6,656pts.
Elsewhere, Britvic (BVIC) has appointed a new CFO from SABMiller. Mathew Dunn will join Britvic later in the year as Chief Financial Officer, succeeding John Gibney who will remain as CFO through to the release of the company's preliminary results on 25 November 2015. Dunn is currently CFO of South African Breweries, a division of SABMiller in South Africa, where he has been based since 2014.
CEO Simon Litherland said: "We are delighted to welcome Mathew as CFO and to the Board. His significant experience in the international beverage sector and expertise in operational leadership will be very valuable as we continue to execute our strategy to pursue the expansion of our brands globally."
Yesterday in the City
The FTSE continued its better recovery yesterday, climbing 1.2% to 6631pts after strong earnings updates from Barclays, Sky and British American Tobacco.
BAT itself was one of the top risers, up 3.6% to 3,680.5p after first half revenues rose 2.4% to £6.96bn at constant rates of exchange, driven by good pricing.
Greggs (GRG) leapt another 8.5% to 1,285p after it announced sales in the six months to 4 July climbed 6.4% to £398m, with like for likes growing 5.9%,
There was also more positive news for Tate & Lyle (TATE), which has had a grim share price run over the past year. The sucralose manufacturer ended the day up 6.6% to 539p after reassuring the market its first quarter trading was in line with expectations.
There were also strong rises from B&M European Value Retail (BME), up 2.6% to 352.1p, Imperial Tobacco, (IMT) up 2.4% to 3,365p, and Poundland (PLND), up 1.9% to 336.1p.
The day's few losers included PZ Cussons (PZC), down 0.8% to 342.9p and catering giant Compass Group (CPG), which plunged 5.3% to 1,028p.