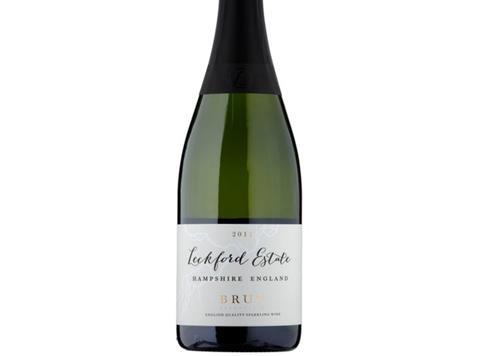 Top story
Waitrose has welcomed the arrival of sunny weather and said it boosted sales over the past week. Total sales at the supermarket, excluding petrol, were 2.2% higher than a year ago at £126.2m – putting growth so far in the 18 weeks to date at 0.6%.
As the weather warmed up customers began to stock up on more traditional summer products, with ice cream sales rising 8%, frozen fruit up 26% and ice by 7% year-on-year, Waitrose added.
Sales of prepared salad bowls also grew by 43% and soft fruit was up 11%, with barbecue meat sales over the weekend climbing 114% compared with the previous weekend, supply chain director David Jones said.
An offer for 25% off all wine and Champagne also prompted strong sales, with Champagne (up 29%) and sparkling wine (up 42%) proving "extremely popular", he added.
Morning update
Contract Bottling (CBL Drinks) and Speaking Water Brands have completed a merger to form enlarged group Clearly Drinks. The Sunderland-based manufacturing business, with its principal brand Perfectly Clear flavoured water, has seen inward investment exceeding £2m in the past 12 months. The site now operates two modern PET lines, a specialised glass line and an on-site spring water source. "This is a fantastic opportunity that creates a foundation for further expansion and business growth in all areas," MD Martin Thornton said. "Clearly Drinks looks set to go from strength to strength driven by investment in our facilities, customer service and our brands."
Yesterday in the City
Tesco (TSCO) sat high in the list of FTSE 100 risers for the second day running yesterday with its shares closing 2% up to 215.7p. And fellow listed grocers Sainsbury's (SBRY) and Morrisons (MRW) also registered further decent gains, rising 1.4% to 264p and 0.9% to 181.6p respectively.
The stocks took off on Wednesday following the first quarter trading update from Sainsbury's. Despite like-for-like sales declining 2.1% - the sixth successive quarterly fall – CEO mike Coupe reported "encouraging" trends at his supermarket and across the industry, with the beginnings of volume growth and slight easing of deflationary pressures.
The potential for improving sector-wide conditions helped the three companies push shares up over the past two days by 6.7% at Tesco, 6.1% at Sainsbury's and 6.1% at Morrisons. Investment firm Cantor also upgraded Sainsbury's stock from 'hold' to 'buy' giving some indication of sentiment in the sector warming.
The second day of rising prices came in the face of a report from ratings agency Moody's warning that the UK's big four grocers would not see a recovery in margins for another 12 to 18 months.