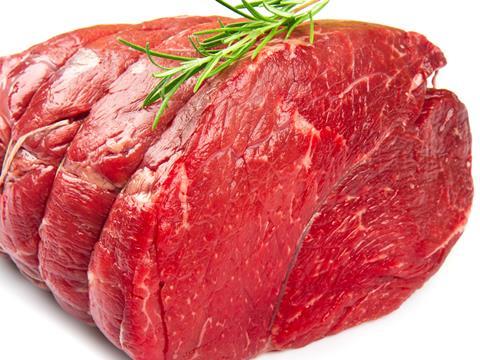 Top story
Profits have plunged in the first half at Zambeef Products (ZAM) as the beef producer was hit by falling commodity prices and challenging economic conditions on Zambia.
In the six months ended 31 March 2017, operating profits more than halved to $4.5m (£3.5m) and pre-tax profits plummeted to $590,000 (£458,000), compared with $6.8m (£5.3m) a year ago.
Rampant inflation, exchange rate volatility in the Kwacha and rising interest rates all hit consumer spending in Zambia during the period.
Zambeef said the challenging conditions, along with a "material drop" in soft commodity prices, in particular the price of soya, hurt the bottom line at the business.
However, despite the fall in profits, revenues in the half increased 20% to $118.4m thanks to volume growth in the retail and cold chain food products division.
Chairman Dr. Jacob Mwanza said: "The first six months of our financial year have been impacted by the challenging economic environment in Zambia and a major drop in soft commodity prices. Together this has had a significant negative impact on our financial performance in the period.
"Rising inflation, exchange rate volatility and rapidly increasing interest rates resulted in the Bank of Zambia being forced to introduce strict control measures in order to stabilise the economy. These measures, which included tight control of the money supply and high interest rates, have resulted in a slowdown in consumer spending. However, as a consequence of these Government actions, inflation has reduced to single digit levels, the Kwacha has stabilised and the high interest rates we saw in the first half are starting to abate."
He added that as a result of these improving economic indicators, and downward price pressure on certain consumer food products, Zambeef expected the business environment and consumer demand to improve in the second half of this financial year.
"Against this background, Zambeef is well placed to take advantage of the improving macroeconomic conditions," Mwanza said.
Shares in Zambeef have slumped more than 19% so far this morning to 14.9p.
Morning update
Strong growth in brand volumes and revenues has delivered a maiden profit for spirits group Distil (DIS).
Revenues at the owner of drinks brands Blackwoods Gin and Vodka, RedLeg Spiced Rum and Blavod Black Vodka increased 40% to £950,000, supported by higher marketing investment.
Distil said sales volumes and revenues were growing strongly across all trade channels, with "major" distribution gains across both the on-trade and off-trade, including independents, wholesale and nationwide chains.
Margins were maintained at 58% in the year to 31 March 2017, with the group moving from an operating loss of £97,000 a year ago to a profit of £10,000.
Executive chairman Don Goulding said: "We are pleased to report a profit on our owned brands for the first time.
"This represents a major milestone in the long-term development of our business and a platform on which to grow and expand. Our performance reflects the energy and focused efforts of our small but dedicated team. This together with further increases in marketing investment and promotional activity, helped drive broader reach to a greater number of consumers in a fast-moving market.
"We anticipate sustained growth of premium spirits and will therefore build on our proven marketing strategies to advance our brands. In addition, we are also exploring new products to build on the success of our existing brands."
Shares are down 7% this morning in the micro stock to 3.2p.
After dipping below yesterday's close as the markets opened, the FTSE 100 is currently up 0.2% to 7,537.08 points as the UK enters the final day of campaigning in the general election.
Early risers today include Morrisons (MRW), up 1.3% to 246.8p, Booker (BOK), up 1.3% to 201.6p, Marks & Spencer (MKS), up 0.9% to 369.2p, and Sainsbury's (SBRY), up 0.8% to 272.1p.
Ocado (OCDO), TATE & Lyle (TATE), and Associated British Foods (ABF) are all in the red this morning, down 0.6% to 306.6p, 0.8% to 748p and 1% to 2,991p respectively.
Yesterday in the City
Another quiet day for retail and grocery newsflow on the Stock Exchange as we head into the general election.
WH Smith (SMWH) and Marks & Spencer (MKS) were among the day's big sector fallers, down 2.4% to 1,719p and 1.5% to 365.4p respectively as the latest BRC-KPMG monthly retail sales data showed consumer spending fell again in May.
Sainsbury's (SBRY), B&M European Value Retail (BME), Tesco (TSCO), Greggs (GRG) and Morrisons (MRW) were all stocks with a presence on the high street that finished in the red yesterday – down 0.8% to 270p, 0.8% to 358p, 0.5% to 1,101p, 0.2% to 181.8p and 0.2% to 243.7p.
Greencore (GNC) and Ocado (OCDO) were also among the fallers, slipping 1.8% to 250.6p and 1.3% to 308.2p.
Rise for Reckitt Benckiser (RB), up 1.3% to 8,087p, British American Tobacco (BAT), up 1% to 5,637p, Associated British Foods, up 1% to 3,017p, Imperial Brands (IMB), up 0.5% to 3,660p, and Unilever (ULVR), up 0.2% to 4,364.5p, failed to lift the FTSE 100 in general.
The blue-chip index finished the day flat at 7,524.95 points as the UK edges closer to polling day.