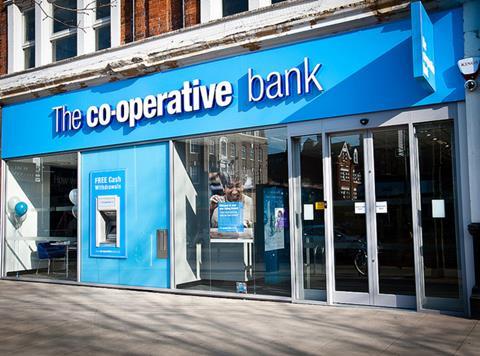 The Co-operative Bank has completed its £400m recapitalisation, resulting in The Co-operative Group's stake in the bank falling to 20%.
The bank said yesterday the placing of 200 million new ordinary shares was "multiple times oversubscribed" after shareholders approved the transaction at a general meeting.
The Co-op Group declined to inject new cash to participate in the offer, meaning its ownership of the bank has fallen from 30% before the transaction to 20%.
The Group's stake fell to 30% last December when The Co-op Bank went through a recapitalisation plan that saw investors including US hedge funds Aurelius and Silver Point take a 70% share.
The bank's chief executive Niall Booker called the transaction "very positive news for the bank and its customers".
He added: "The speed at which this additional capital has been raised and the demand for the placing and group placing, both of which were multiple times oversubscribed, is a great endorsement by shareholders of the business plan, the overall strength of the brand and the co-operative values and ethics that remain at the heart of the bank.
"The completion of this capital raising will assist the new management team to implement the business plan designed to return us to our roots as a bank focused on our retail and SME customers. I'd like to thank our customers for their continuing support and loyalty."
On Tuesday Co-op Bank appointed Laura Carstensen, a former deputy chairman of the UK Competition Commission, to chair its values and ethics committee and serve as a non-executive director.