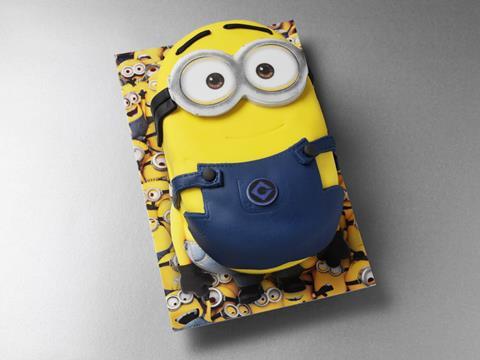 Top story
Finsbury Food Group (FIF) has modified its promotional activity and weighed up reformulating its products to battle the big jump in input costs caused by the decline in sterling.
The listed bakery group said in a trading update for the first four months of its new financial year that consumer confidence had remained stronger than anticipated, but input costs, globally priced in dollars or euros, increased "substantially".
"The group has been able to respond to these challenges by modifying promotional activity whist also reviewing potential opportunities for reformulation changes to minimise the on-cost and maintain affordability of our great products for customers," Finsbury added.
The "very strong" growth levels recorded by Finsbury in recent years, buoyed by the transformational acquisitions of Fletchers and Johnstone's, was maintained in the past four months, with performance is in line with expectations.
Total group revenues were £101.5m during the period, despite the lingering deflation in the grocery market deflation. The UK bakery division declined by 4% in the four months, but overseas trade, which is the 50% owned European business, grew by 36.5%.
Finsbury said it continued to benefit from strong cashflow, which allowed elevated levels of investment to increase product innovation and efficiency and productivity throughout the group. "The directors see this as a fundamental part of our long-term competitiveness as well as enabling the group to continue to deal with known headwinds such as sterling induced commodity inflation and the planned national living wage increases," the group added.
"Our larger, more diversified speciality bakery group is a strong multi-channel business which the board believes is well equipped to deliver growth and improved shareholder value over the coming years."
Shares in Finsbury have plunged 3.5% to 120.1p so far this morning on worries about rising input costs and the declines in the UK business.
Morning update
Chancellor Philip Hammond is preparing for his first showcase event in the House of Commons this lunchtime as he delivers his first Autumn Statement – and the first major update on economic policy since the EU referendum. But what can you expect from today's mini-Budget?
The Office for Budget Responsibility (OBR) is likely to publish a gloomy outlook for the state of the UK's finances, giving Hammond less wiggle room and constrain any spending ambitions. And with an extra £1.3bn to improve roads in Britain already flagged ahead of the statement, there be precious little left in the kitty for much else.
The OBR will also update on inflation, which is almost guaranteed to rise from its current rate of 0.9%. And with price rises on the way, there has been some debate on whether Hammond will announce a surprise lowering of VAT. The Grocer explored this possibility here.
The focus will be on what the Chancellor can do for middle class families who are increasingly seeing household budgets squeezed.
Retailers will be hoping for some movement on business rates, which Tesco CEO last year called "a lethal cocktail" of costs.
Businesses will also want some clarity on Brexit, but that is unlikely to be forthcoming. And drinks companies will be listening out for any U-turns or tweaks to former Chancellor George Osbourne's sugar tax.
Follow thegrocer.co.uk and @thegrocer later today for live reporting on the Autumn Statement as it happens.
Yesterday in the City
Compass Group (CPG) was hit yesterday despite reporting a 5% boost to annual organic revenues. Shares fell 4.6% to 1,327 as the caterer. warned it would have to put up prices on some UK contracts because of Brexit's impact on sterling.
It was a quiet day in terms of news flow on the Stock Exchange, but Tesco (TSCO) continued its march upwards, with the share price rising 2.3% to 218.3p.
Morrisons (MRW) also continued its good run with shares up 1% to 220.2p after the supermarket announced it was bringing back its Safeway brand as part of broader return to the convenience market.
Other risers yesterday included Dairy Crest (DCG), Associated British Foods (ABF) and Booker (BOK), up 2.2% to 582.5p, 1.9% to 2,624p and 1.7% to 177.1p.
The FTSE 100 was also up 0.6% to 6,819.72 points ahead of today's Autumn Statement.