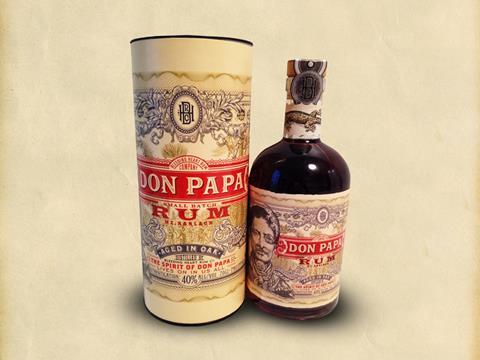 Food and drink dealmaking showed signs of recovery in the first quarter of 2023, suggesting activity could bounce back from a weak 2022.
There were 37 transactions in the three months to March, up 12% on Q4 of 2022, according to the latest food and beverage M&A report by Grant Thornton.
The deal total matched that of the first quarter of 2022, before Russia's invasion of Ukraine and subsequent soaring inflation stalled the market.
It's the highest level of M&A recorded since Q1 2021, when there were 63 deals – the result of a post-Covid surge in dealmaking.
However, deal values in the latest quarter slipped slightly on Q4 2022 – by 3% to £1.1bn.
Three deals, including Diageo's acquisition of Bleeding Heart Rum and IRCA's deal for Kerry's sweet ingredients business, represented 90% of deal values.
GT head of food and beverage Trefor Griffith said the "handbrake is still on to an extent", but that appetite for transactions from both the buy side and sell-side was beginning to return.
Entrepreneurs
"It takes a while for things to actually come to market… but there is likely to be a catch-up in activity later this year, particularly with questions around increasing capital gains tax and entrepreneurs wanting to crystallise value ahead of that potentially happening."
The report suggests underlying conditions are favourable for a rebound in food and drink dealmaking this year, pointing to the likely stabilisation of the UK economy, price pressure encouraging consolidation and a strong potential pipeline once economic volatility eases.
Private equity activity ticked back up in the first quarter, with PE buyers accounting for 49% of deals, marking a 200% increase from the previous quarter and the highest activity since early 2021.
However, Griffith points out PE remains cautious, with most deals being minority stakes of consolidation plays, rather than typical growth-led acquisitions.
Insolvencies
Meanwhile, rising input cost pressures have led to an uptick in administrations and distressed deals, with 19 administrations, a 90% increase on the previous quarter."This rise in distressed deals and insolvencies is likely to continue, given the rising interest rates and affordability of debt,"
Griffith said. "Despite criticism of supermarkets and food manufacturers over pricing, there remains huge cost pressures within supply chains."
In terms of sector activity, plant-based once more saw the strongest dealflow, representing 14% of transactions.
However, pet food fell out of the top four deal categories for the first time since the second quarter of 2022, suggesting that investors may be starting to shy away from premium brands as consumers cut back due to the cost of living.
Griffith suggests there could also be an impact on deal numbers in previously on-trend DTC and meat free categories given investors are starting to prioritise bottom line returns.
"These look more challenging categories now for investors as valuations have been really high and based on future earnings potential rather than current earnings," he said. "Investors are starting to shy away from low gross margin business that are not making any money."