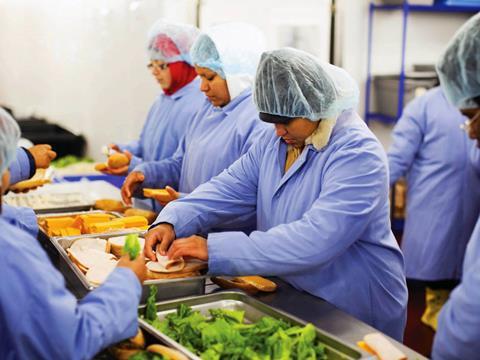 After its humbling retreat from the US late last year, the City is looking more favourably on Greencore (GNC) again, encouraged by a strategic acquisition and improved trading momentum.

This week Greencore added the £56m acquisition of UK-based supplier of food-to-go-salads, snacks and prepared produce Freshtime UK, in its first major move since the sale of its US operations to Hearthside Food Solutions in November 2018.

Freshtime had sales of £66m last year, primarily from sales into the grocery and convenience channels, while generating a pre-tax profit of £5.6m in the year to the end of December. The deal will be funded from existing debt facilities.
Greencore chief executive Patrick Coveney said Freshtime represented "an excellent strategic fit", adding: "It is a business and a customer set that we know very well and it provides us with an exciting opportunity to enhance our product offering, add further capacity to our manufacturing network, and help drive growth and value for shareholders."
Shore Capital said the deal was "aligned with Greencore's newly focused UK strategy". "It enhances the group's presence in food-to-go salads and chilled snacking, with a customer base complementary to Greencore's existing portfolio."

Greencore shares were up 3.4% to 217p on the announcement and were up a further 4.3% to 226.4p on Wednesday following an upgrade by HSBC and news that US activist hedge fund Coltrane Asset Management had built up a stake of over 3% in the group. Greencore shares are currently up 28.5% year on year, having slumped last summer amid the struggles of its US business.
Greencore shares are currently up 28.5% year on year having slumped last summer amid the struggles of its US business.
Elsewhere, shares in private label household goods manufacturer McBride slipped a further 3.9% to 49p on Thursday as it revealed a 23% drop in full-year adjusted operating profits as performance fell short of its ambitions.

Despite a "tough" retail market, McBride (MCB) posted what it called "encouraging" overall underlying growth of 2.7% in the year to 30 June within its continuing operations. Full-year group revenues, at £721.3m, were 4.6% higher than the prior year. However, full-year adjusted operating profit fell to £28.9m from £37.7m due to mounting costs and lost contracts from pushing through price rises.
McBride shares have fallen by over 50% year on year after a number of profits warnings and the departure of its CEO Rik De Vos.