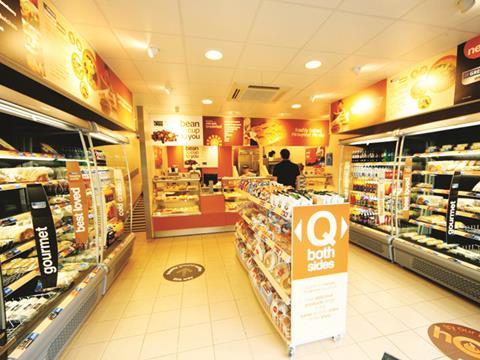 Top story
Greggs (GRG) increased sales 6% to £422m in the first half as the food-on-the-go bakery chain expanded its healthy range of sandwiches and the popularity of the breakfast offer continued to grow.
Like-for-like sales were also up 3.8% in the 26 weeks to 2 July and underlying operating profits rose 6.7% to £27.2m.
Exceptional costs of £4.8m dented pre-tax profits, which dipped slightly compared with a year ago to £25.4m despite the business netting £2.2m from a property sale. Greggs is in the middle of a restructuring plan which involved the closure of three bakery manufacturing sites as it continues its transformation to a food-to-go operator. Redundancy costs make up the majority of the exceptional items, with another £2.8m expected in the second half.
CEO Roger Whiteside said: "In the first half of 2016 we delivered good like-for-like growth by reinforcing the freshness and value of our offer in line with changing trends in the food-on-the-go market. We added to our 'Balanced Choice' range with sales growing strongly as more and more of our customers recognise the quality, range and value we offer in these healthier food choices."
Greggs opened 68 new shops and closed 36 in the half, giving a total of 1,730 outlets trading at the period end. The business expects to open around 70 net new shops over the year as a whole. It also completed 86 shop refurbishments of the planned 200 for the year.
Whiteside added the business had made an "encouraging" start to the second half of the year.
"We are alert to any change in consumer demand that may result from the current economic uncertainty. Overall, we expect to deliver full-year growth in line with our previous expectations as well as further progress against our strategic plan."
Shares in Greggs jumped another 2.1% this morning to 1,075p.
Morning update
Like-for-like sales at AG Barr (BAG) have slumped 2.9% to £125m in its first half as the Irn-Bru maker suffered in the challenging UK soft drinks market. The business highlighted, in a trading update for the six months to 30 July, continued deflation and volume declines in the market, with poor weather across June and July further harming the category.
AG Barr said despite "highly competitive" condition the group had maintained both value and volume overall market share. The business developed a new zero sugar variant for Irn-Bru in response to the backlash against sugar and the impending sugar tax.
"Our new products are all showing encouraging early signs with both customers and consumers, and are positive additions to our broadening portfolio," AG Barr said in the trading update.
"Despite the challenging market conditions we have remained focused on delivering against our strategy, launching relevant new products, closely controlling costs, managing risk and ensuring we generate strong free cash flow. Our recent business process redesign investment is already producing customer service benefits and we have continued to invest for the long term in our assets and infrastructure."
Shares in AG Barr have fallen 1% so far to 530.5p. The FTSE 100 has also slipped in early trading, down 0.4% to 6,665.08 points. The listed grocers are still suffering from Morrisons move yesterday (see below), with Tesco down 0.7% to 153.9p, Sainsbury's down 0.5% to 222.5p and Morrisons down 0.2% to 181.2p.
Yesterday in the City
Morrisons (MRW) shares slipped 2.3% to 181.5p yesterday as the supermarket triggered its latest price offensive. The retailer reduced the price of 1,045 everyday products by an average of 18% as it looked to address consumer concerns over rising food prices in the wake of the Brexit vote.
Tesco (TSCO) was also affected by the retail sell-off, down 0.7% to 154.9p, as was Sainsbury's (SBRY), down 0.8% to 222.6p.
Heineken (HEIA) also fell into the red, with shares down 4% to €81.33 despite half-year organic sales climbing 4.7% to more than €10bn. A more than €500m hit from currencies meant the growth was less than analysts expected. And net profits fell as a slowdown in the African market offset gains in Asia.
Real Good Food (RGD) had a torrid day as investors fled the stock following its preliminary results. The share price closed 11.4% down at 31.4p as it returned to the black thanks to the sale its troubled Napier Brown sugar business but sales went backwards at the remaining core operations.
Greggs (GRG) was one of the day's winners ahead of this morning's results, with shares rising 2.5% to 1,060p.