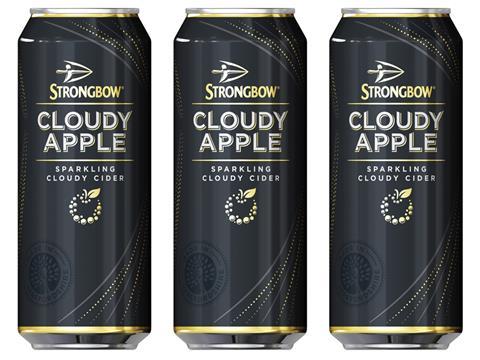 Top story
First-half organic revenues at Heineken (HEIA) grew 4.7% to €10.1bn as total volumes rose 3.8%, helped by the success of Strongbow Dark Fruit in the UK.
The performance in the six months to the end of June was driven by a particularly strong first quarter, with organic volumes up 7%, with more moderate growth of 1.8% in the second quarter. However, the rise was below analyst expectations as the group faced into currency headwinds of more than €500m.
Growth in the Americas, Asia Pacific and Europe offset weaker volume in Africa Middle East and Eastern Europe.
Heineken's volume in premium segment was 2.6% up during the half, with the brand growing by double digits in Brazil, the UK, Mexico, New Zealand, Cambodia and Romania.
Cider volumes also registered double-digit growth, with accelerating momentum in the second quarter. Heineken said the continued success of Strongbow Dark Fruit, as well as Strongbow Cloudy Apple and Old Mout, underpinned volume growth in the UK.
Operating profits increased 12.6% on an organic basis to €1.7bn and net profits were up 11.2% to €977m. However, total profits for the half were 50% down on a year ago at €586m thanks to a €233m write down of assets in the Democratic Republic of Congo in the period. Heineken also benefited from the sale of its Mexican packaging operations last year.
CEO Jean-François van Boxmeer said: "Our first half performance reflects a very good first quarter, also helped by softer comparatives, and a solid second quarter. Whilst Africa Middle East & Eastern Europe continued to be challenging, performance was strong in some key developing markets such as Vietnam and Mexico.
"Europe also contributed to our results with positive momentum and a clear focus on operational excellence. We are convinced that our well-balanced global footprint, sustained investment in brands and innovation, and focus on the premium segment continue to give us a unique competitive advantage to win in our markets. Despite adverse economic conditions in some developing markets and currency headwinds, we expect full year margin expansion in line with our medium term guidance of around 40bps per annum.''
Heineken shares have opened 2.8% down at €82.06.
Morning update
Real Good Food (RGD) has swung back into the black with pre-tax profits of £12.9m following the sale of the troubled sugar business, but sales at the remaining core operations struggled in the year ended 31 March.
The disposal of Napier Brown generated a £9.1 m windfall for the food group and put it in the black, compared with a loss of £3.5m in the same period last year.
However, sales of £100.4m in the continuing operations came in below the £104.6m generated a year ago.
Real Good Food said sales in the cake decoration division fell as Renshaw removed a manufacturing contract and lost a private label contract in Europe. Food ingredients revenues were also significantly down year on year as a result of "unprecedented" commodity price deflation, particularly in sugar and dairy.
Executive chairman, Pieter Totté said: "The hugely successful disposal of Napier Brown transformed our balance sheet and has enabled us to begin a strategy of investing in our core markets. We have spent the time since reviewing our strategy, clarifying our focus and restructuring the business accordingly. We now operate in three pillar markets (cake decoration, food ingredients and premium bakery) and our objective will be to build scale and strategic positions in each of these through organic growth, targeted investment and bolt-on acquisitions as appropriate."
He added: "The food industry faces challenging times with diversifying sales channels, increasing legislative burdens, the growth in the minimum wage and ever-demanding consumers. The response to these trends require being alert to all these factors and having the resources to invest and adapt. I am confident that with our clear strategy and strong balance sheet we are in a good position to build three increasingly strong businesses in our three pillar markets.
"Trading in the first three months of the new financial year has been satisfactory with recent order intake positive, and with the investments we are making, I am confident that we will deliver growth across all three divisions."
Conviviality (CVR) has appointed former Argos chief operating officer David Robinson to its board as MD of Conviviality Retail with immediate effect. Robinson joined the group on 1 July having worked in the retail sector for more than 20 years. Conviviality chairman David Adams said: "I am delighted to welcome David to our board as managing director of Conviviality Retail. During his time with Argos, David was instrumental in the implementation of its strategic, operational and financial transformational plan and we look forward to benefiting from his significant retail experience."
Shares in Real Good Food have plunged more than 12% to 31.1p so far this morning.
The FTSE 100 has made a positive start to the week, rising 0.3% to 6,748.14 points. Associated British Foods (ABF) has also had a strong start, up 3% to 2,771p. But the supermarkets are in the red already. Morrisons (MRW) has fallen 2.3% to 181.5p, Tesco (TSCO) is down 1.1% to 154.3p and Sainsbury's (SBRY) is down 1% to 222.2p.
This week in the City
It's looking like a slightly quieter week on the markets this week for grocery/fmcg.
Tomorrow we get to see how Greggs has coped against those strong numbers a year ago as the high street baker reports it first-half results.
There is also a trading update from Irn-Bru maker AG Barr tomorrow. Pets At Home will update the market on its Q1 performance on Thursday.
And on the wider high street bellwether stock Next puts out a Q2 update on Wednesday.