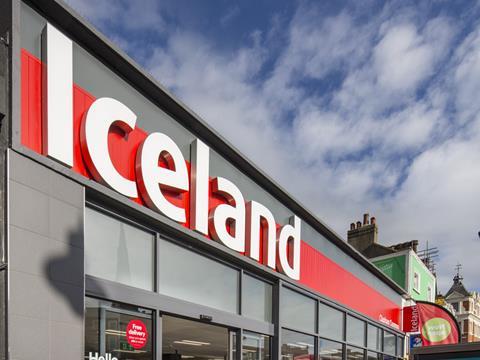 Top story
Iceland Foods has been threatened with a £21m bill by HM Revenue & Customs after it accused the retailer of breaching minimum wage rules, according to The Times £.
The newspaper reports that the frozen food retailer was threatened with the fine following a dispute over a Christmas savings scheme offered to low-paid staff to help them set aside money over the year to help to pay for Christmas.
Founder and chief executive of the chain, Sir Malcolm Walker, described the row as "just madness".
HMRC claimed that staff saw their wages fall below the national minimum wage, after staff voluntarily had sums deducted from weekly wage packets, to be saved in a separate account to be returned before Christmas, the Times reports.
Iceland is alleged to have underpaid staff by about £3.5m a year for six years. The retailer may also have to pay a fine, which could be up to double the alleged underpayment, potentially a further £21m hit.
Staff voluntarily opted to join the scheme and received all the money they put in, the company said.
The tax authority also accused Iceland of breaching minimum wage rules because it issued guidance for shopfloor staff to wear "sensible shoes".
HMRC said that staff should therefore be compensated for shoes they had bought to wear to work.
The supermarket chain, which was founded by Walker in 1970, told the newspaper that safety shoes are available to staff members free of charge upon request.
The minimum wage taskforce is calling for Iceland to refund store staff for two shoe purchases a year, at a notional value of £20 each, going back six years, or face a potential fine.
Iceland is fighting HMRC's claims and is prepared to go to court is necessary, Walker said.
"They [HMRC] will not give in, so I went to see the business secretary Greg Clark. He promised he would look into it — never heard from him again," the founder added. HMRC declined to comment.
Morning update
Dutch-Belgian supermarket giant Ahold Delhaize has commenced a €1bn share buyback program, which it plans to complete by the end of 2019.
The supermarket group has launched the buyback scheme, announced in November, to "reduce company capital".
The program follows similar share repurchases in 2017 and 2018, when the business bought €1 billion and €2 billion in shares respectively.
Last month, Ahold Delhaize announced plans to invest $175m in its US Grocery chain Giant, with plans to create 500 new jobs.
Grocery technology business Eagle Eye has announced the appointment of Shore Capital as its joint corporate broker.
The City firm will work alongside Investec, the company's current nominated advisor and corporate broker.
The FTSE 100 has dived 1.8% to 6,606p amid Brexit uncertainty and a poor performance in the Asian markets.
The morning's early risers include Glanbia (GLB), up 5.8% to 16.7p, Devro (DVO), up 3.9% to 166.4p, Stock Spirit Group (STCK), up 2.4% to 213p, and Imperial Brands (IMB), up 2.2% to 2,429.5p.
The early fallers include McColl's (MCLS), down 3.5% to 53.5p, Smurfit Kappa Group (SKG), down 2.1% to 2,038p and PayPoint (PAY), down 1.8% to 794p.
This week in the City
After a shortened day of trading on New Year's Eve, the FTSE 100 dipped 0.1% to 6,728p, meaning the index had suffered its worst year in over a decade.
The final trading day meant that the FTSE 100 fell 12.5% since the start of 2018, on the back of continued Brexit uncertainty and the trade war between the US and China.
The last trading day of 2018 saw an uplift for a number of retailers, including Hotel Chocolat (HOTC), up 4.7% to 265p, Majestic Wine (WINE), up 4.7% to 247p, and McColl's (MCLS), up 3.5% to 55.5p.
One of the day's big risers was Mr Kipling manufacturer Premier Foods (PFD), which jumped 7.5% to 33p. It was not a year to remember for Premier however, which had dropped 22.5% over the past 12 months following significant shareholder frustration.
Other risers included Wincanton (WIN), up 3% to 243p, PayPoint (PAY), up 2.9% to 809p, and Ocado Group (OCDO), up 2.9% to 790p.
The day's fallers included MacFarlane Group (MACF), down 7.1% to 71.5p, Stock Spirit Group (STCK), down 5.2% to 208p, Purecircle Limited (PURE), down 3.5% to 255.7p, and Glanbia (GLB), down 2.9% to 15.8p.
The rest of this week looks set to be fairly quiet with few announcements of note, although many investors will be pensively waiting for post-Christmas trading information.
Newspaper reports suggest the City is bracing itself for brutal Christmas sales figures, with figures for retail bellweather Next to be announced tomorrow, with an announcement from Marks & Spencer (MKS) next week.