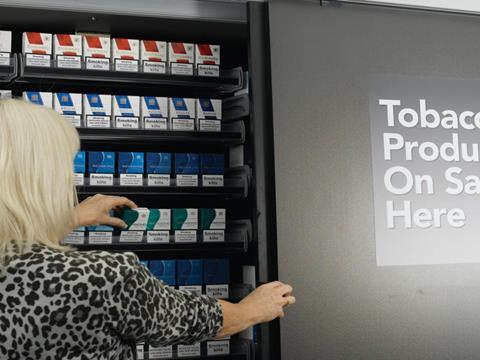 Imperial Tobacco is to float its European logistics division on the Spanish stock exchange to enable the group to concentrate on its core cigarette businesses.
The maker of Lambert & Butler and JPS cigarettes will sell a minority of Logista shares to institutional investors via its subsidiary Altadis.
Logista distributes cigarettes and other impulse items to around 300,000 kiosks, tabacs and petrol stations throughout Spain, France, Italy and Portugal.
The world's fourth largest tobacco group will retain a majority of the shares after the initial public offering. Imperial acquired Logista in 2008 as part of its £11bn takeover of Altadis.
Analysts at Jefferies welcomed the news, which Imperial Tobacco had suggested was under consideration in February, calling it "a positive move strategically".
"We view Logista as non-core for Imperial Tobacco. Getting out of it will free them to focus exclusively on their tobacco business, which we think has many challenges, as well as opportunities," Jefferies analysts said.
There was no guidance given on the potential value of the float. Jefferies analysts estimated the deal could value the company at around £1.6bn (seven to eight times EBITDA).
Luis Egido Gálvez, Chief Executive Officer of Logista, commented: "During the last three financial years, we have been able to maintain a solid operating performance despite the general decline in tobacco volumes and the weak economic environment in the principal markets in which we operate.
"We believe we are well-positioned to benefit from economic recovery in our core markets. We continue to focus on managing costs and generating new growth opportunities to drive profitable development of the business over the long term."
Imperial Tobacco shares rose 14p (0.5%) in early trading.