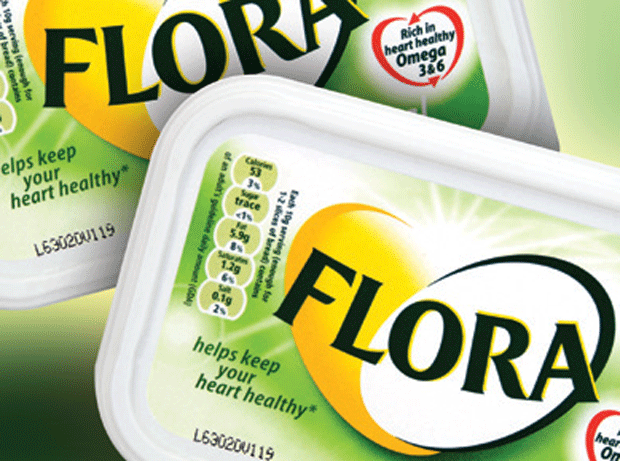 When it emerged that Unilever is breaking out its spreads business into a separate division at a London investor conference last Thursday, the fmcg giant's shares immediately shot upwards by around 3%.
Unilever told investors it is shifting its North American and European spreads brands, including Flora and Bertolli, into a new company called The Spreads, Cooking and Bakery Company in a process it hopes to complete by mid-2015.
Though Unilever will remain the 100% owner of the standalone business, the market viewed the move as a clear sign that Unilever is laying the groundwork to sell-off a division beset by recent sales falls.
However, such investor excitement may prove short-lived as the prospects of Unilever finding a buyer for the underperforming division look remote for at least a couple of years.
Jefferies analyst Martin Deboo argued that, while disposal is a "desirable" course of action, he doubts it is a realistic option in the short-term.
"We don't doubt that the spreads business hasn't been extensively shopped already, by both trade and financial buyers," he wrote. "The fact that it hasn't sold so far might suggest that it has struggled to find a buyer, or at least one willing to pay Unilever's reservation price."
He added that it will take two to three years for the new business to "prove concept" in terms of a growth trajectory to attract a buyer and creating a standalone culture – noting a management-led LBO would be "an obvious option".
A potential sell-off would seem make sense from a Unilever growth perspective. Spreads accounts for around 7% of group-wide sales (around €3.5bn), but it saw revenues fall by 3.1% in 2013 and it is running 3.2% down in the first three quarters of this year. Therefore, currently spreads are a net drag on revenues (driving total revenues 30 basis points lower, Jefferies estimates) – and Unilever's global sales are under pressure.
CEO Paul Polman guided that global revenues are likely to rise around 2% this year, with challenging market conditions dragging growth down significantly from the 4-6% global growth that has been a regular feature of recent years.
However, the spreads division also generates some of Unilever's highest margins – accounting for around 10% pre-tax profit with margins of 20%. As such, although an unglamorous and declining category, it has steadily generated revenues to enable investment in higher growth areas.
So why is Unilever shaking up a business running at a 20% profit margin? The answer seems to be that the margin looks unsustainable, especially if Unilever is serious about arresting the sales decline.
Shore Capital's Darren Shirley notes: "We do harbour some concerns about how much additional 'nourishment' the recovery will require, and whether [circa] 20% EBIT margins are sustainable; will margin also need to be invested to support any volume/sales recovery in the medium to long term?"
So while wholly divesting the division does make some strategic sense, the decision is not as clear-cut as the top-line revenue declines suggest.
In the medium-term, the success of this re-organisation won't be whether Unilever can raise the €5bn the division might be worth – it's whether the new structure allows them to stabilise performance in a division that, by their own admission, has been strategically neglected.
As ShoreCap's Shirley notes, management conceded they have been losing the argument about the health and taste benefits of margarines and have failed to move the category into broader cooking usage.
Shirley concludes: "The new structure will provide greater visibility and further increase accountability, in our view, with the division likened to a young child recovering from illness, so requiring a little more TLC than under normal circumstances and additional nourishment, so financial support."