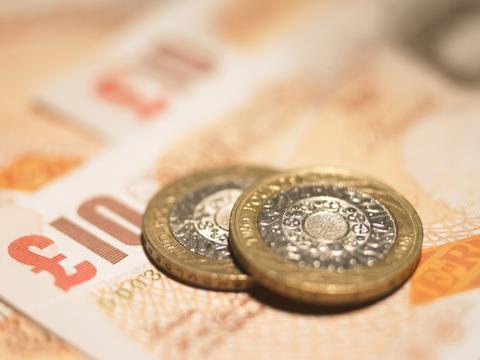 Labour leader Ed Miliband said at the launch of his party's manifesto in Manchester today that he wanted to lead a "pro-business" government, but not one that was "business as usual."
Despite a self-acknowledged lack of detail in the document ("this will not be the usual shopping list of promises", Miliband said) there was enough in the tone of his delivery to suggest plenty of battlegrounds lie ahead with business, and with the food and drink industry potentially in the thick of it.
One of the few bits of actual new policy to emerge today focused on the thorny issue of workforce pay, with Miliband accelerating previous plans and promising the minimum wage would rise to at least £8 by October 2019 if he were to be elected.
The fact that much of the opposition to minimum wage hikes has come from the ACS, representing exactly the sort of small business Miliband is keen to champion, is unlikely to stop him going down this line of attack, where he clearly feels he has strong support from the shop floor level and the wider public.
"Britain only succeeds when working people succeed," is the catchphrase Miliband wanted to hammer home.
Supermarket bosses will argue that most already pay above the minimum wage.
However, with reports from the BBC over the weekend focusing on charity claims that supermarket workers being paid the minimum wage are being forced to claim state benefits and some even living off food banks, it will be a hard corner for the ACS to fight.
Labour's manifesto also confirms previously announced plans to crack down on what Miliband condemned as "exploitative" zero hours contracts, to slash university fees and guarantee apprentice places, all of which have potentially major implications for suppliers and retailers, whether they be employer or employee.
Its plans to cut or freeze business rates for 1.5m SMEs by scrapping reductions in corporation taxes are likely to prove equally divisive, especially if big companies feel they are effectively being asked to bail out smaller firms.
This may stop well short of the windfall levy that Labour adviser and former Iceland boss Bill Grimsey famously urged should come from the pockets of the big supermarkets, but it also flies in the face of plans floated only last year by the BRC. These plans involved cutting the business rates of companies paying the most corporation tax, rather than target them to fund rates cuts.
"We are in favour of support for small businesses but it needs to be part of wider reform of this antiquated system," says a BRC spokesman diplomatically. "Designing a new system that is fairer to rate payers of all shapes and sizes right across the UK should be a priority of the next government."
Not everyone has been so guarded in the industry about their political allegiances, of course, with a raft of leading names from the food industry warning in an open letter to the Daily Telegraph early this month that a Labour government would "threaten jobs and deter investment".
They included Paul Walsh, chairman of Compass Grou, George Weston, chief executive of Associated British Foods and Iceland founder Malcolm Walker.
But such is Labour's concern to make sure that everything proposed is seen to be paid for, and so strong its desire not to alienate businesses, it looks like we will have to wait and see the outcome of the election to know the truth.
Other policies to get a mention in today's manifesto include new powers for the Groceries Code Adjudicator (something David Cameron has already promised) as well as the previously flagged Labour plans for "targeted action" on high strength booze as well as setting maximum permitted levels of sugar, salt, fat in foods marketed to kids.
These could turn out to be fairly minor changes to current policy, or they could represent a Labour government jettisoning the voluntary approach of the Responsibility Deal in favour of the health lobby's demands for a more regulatory approach.
It could even see a return, as some of those prominent groups call for, of powers from the DH to the FSA.
But for now, given the lack of detail, the uncertainty surrounding the nature of the relationship between government and industry under Labour remains intact.