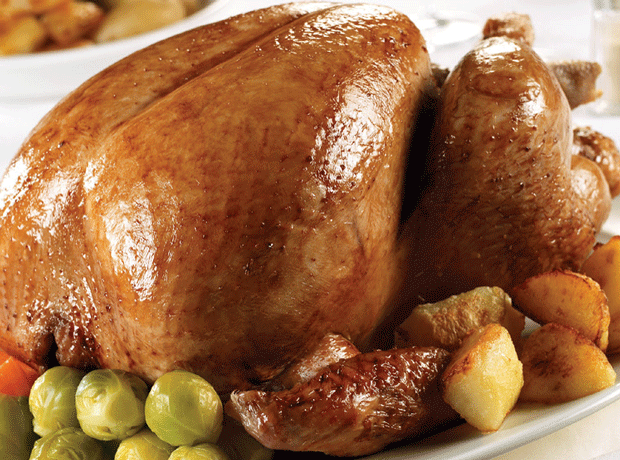 British households are facing a more expensive Christmas shop after labour shortages and surging costs pushed retail prices higher for the first time since May 2019, according to industry figures (Sky News). A typical UK family will spend £1,700 more per year on household costs in 2022, according to a forecast for BBC Panorama (The BBC).
Operation Save Christmas: retailers' desperate dash to meet demand. Large stores are having to be creative to meet booming online orders at a time of staff and stock shortages. With a shortage of delivery drivers, stock gaps and booming demand for online shopping, retailers are turning to increasingly creative ideas, from rail and air freight, cargo bikes and direct-from-store deliveries to chartering their own ships, to ensure they can meet demand at the busiest time of the year. (The Guardian).
Sainsbury's on Monday became the latest to open a checkout-free store in the area and the first in Europe to license Amazon's "just walk out" technology for its own use. Days earlier, Amazon opened its own checkout-free shop on the same London street. (The Financial Times £)
Some supermarkets have said they will not be enforcing new face mask rules brought back in after concerns about the Omicron coronavirus variant. (The BBC)
Bosses of pubs, bars and restaurants across the UK are warning they are already receiving cancellations of bookings for Christmas parties amid fears about the Omicron variant and following mixed guidance over socialising during the festive season (The Guardian). Covid: 'We've had 20 cancellations in one weekend' (The BBC).
Office Christmas party bookings are still largely going ahead despite concerns over the new Omicron coronavirus variant, pub landlords have told Sky News.
Platters and triple packs of sandwiches have dropped off the menus of many retailers and coffee shops as the industry struggles with labour shortages, the UK's largest sandwich maker has said. (The Financial Times £)
Fuel retailers should be scrutinised by the government if they fail to cut prices, the RAC has suggested. The motoring organisation said petrol and diesel prices remain high despite a reduction in the wholesale price of oil. (Sky News)
Supermarket chain Morrisons is replacing soya-based chicken feed with insects to produce "carbon neutral" free range eggs, as part of efforts to reduce CO2 emissions from its agricultural supply chains. (The Financial Times £)
Pub operator Marston's has posted a bigger annual loss than expected and held off on dishing out a dividend to investors, amid ongoing uncertainty in the hospitality sector. (The Daily Mail)
Lab-grown food start-ups turn to gourmet cuisine – fish maw and shark fin, premium ingredients in Chinese and other Asian cuisines, have attracted the attention of other biotech start-ups. (The Financial Times £)
JD Wetherspoon boss Tim Martin has stepped up a war of words with shareholder Fidelity amid accusations of hypocrisy over the investment firm's opposition to the reappointment of directors to the budget pub chain's board (The Daily Mail). The boss of JD Wetherspoon has accused one of its biggest City shareholders of demonstrating "no apparent logic" in a scathing attack on its corporate governance dealings with the company (The Times £)