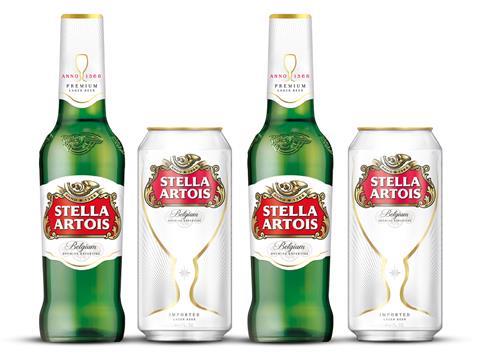 AB InBev, the brewing giant behind Stella Artois, has overcome a major obstacle to its £70bn takeover of FTSE 100 rival SABMiller after South Africa's competition authorities approved the blockbuster deal. (The Telegraph)
However, European Union competition regulators are investigating whether Anheuser-Busch InBev is abusing its dominant position in Belgium by illegally seeking to block cheaper imports of its beers from neighbouring countries. (The Times £)
Announcing the probe on Thursday, Europe's competition commissioner Margrethe Vestagersaid that AB InBev's strong market position in Belgium was "not a problem", but added "we want to make sure that there are no anti-competitive obstacles to trade in beer within the European single market". (The Financial Times £)
US confectionary maker Hershey "unanimously" rejected a $23bn bid by rival snacks and candy group Mondelez International on Thursday. Hurdles would be significant, even if Mondelez manages to overcome Thursday's rejection and win round Hershey's board, writes The Financial Times (£). "Mondelez would need to win the backing of Hershey's Trust, which effectively controls the company, as well as the support of the attorney-general of Pennsylvania".
Completing the deal would be a sweet victory for Cadbury owner Mondelez as, under a deal struck in 1988, Hershey still retains the license for Cadbury in the United States, an arrangement that effectively locks Mondelez out of the American chocolate market. (The Times £)
The Financial Times' Lex column suggests Hershey is facing a fundamental cultural choice. "How much longer can Hershey defy the march of time? The confectioner is an anachronism. It is headquartered in rural Pennsylvania [and] is controlled by a family trust… Mondelez consolidated Cadbury in a ruthlessly efficient way. This may give Hershey pause; or it may shed its provinciality, and go for the money." (The Financial Times £)
The administrators of BHS have agreed to sell its international and online operations to a Qatari buyer in the first disposal of the failed retailer's assets. Al Mana, a group based in Doha that operates some of BHS's overseas stores under a franchise deal, has bought more than 70 shops and the website. (The Times £)
The BHS retail brand soon to vanish from British high streets after 88 years, but will live on overseas after the sale of its international business to Qatari retail group Al Mana. (The Financial Times £)
The deal with Al Mana is likely to be good news for up to 150 workers in the UK linked to website operations, and potentially for creditors owed more than £1bn when BHS went into administration. (The Guardian).