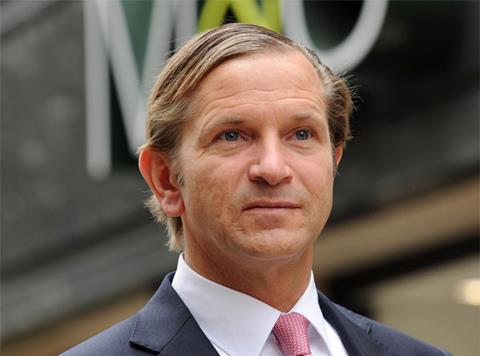 M&S hands former boss Marc Bolland £2m payday, is The Telegraph headline as the papers focus on the Marks & Spencer annual report. Bolland was handed a £622,000 bonus last year although the amount he was due to receive was slashed by a fifth after he failed to boost the company's beleaguered clothing business, The Telegraph continues. The Guardian writes that the M&S board took the "unusual step" of cutting Bolland's final bonus by a fifth, although the former chief executive still earned £17m over his six-year stint. The Times focuses on the new CEO Steve Rowe. His pay fell by nearly a third last year to £1m, down from £1.4m, reflecting a fall of two-thirds in his annual bonus from £653,000 to £230,000. The decline reflected the fact that Rowe had been parachuted in to lead M&S's clothing division, the business's weak link.
Home Retail reported sales growth in its first quarter ahead of the Sainsbury's takeover. The Financial Times says it was the strongest quarterly sales growth in two years for Argos. The sales boom fuelled by top-end TVs and tablets ahead of Euro 2016, according to The Guardian. Home Retail has put aside £30m for potential refunds for Argos card customers, The Independent reports. Customers who signed up for store cards could receive a refund of up to £100 each after the company revealed it had wrongly charged many for late fees, the paper writes.
Morrisons shareholders have joined protests over executive pay, The Guardian reports. Nearly a fifth of shareholders have failed to back the company's remuneration report in the latest protest against executive pay.
A management shake up at Boots owner gets plenty of coverage. The UK boss of Boots is to leave the chain to "pursue new opportunities" after 13 years at the business, The Telegraph writes. The departure of Simon Roberts comes two months after media reports alleged the company was misusing NHS patient initiatives to boost profits, The FT points out. The Guardian asks if losing Simon Roberts would change the 'poisonous' culture at Boots?
Finanlly, The Independent says Ramadan could help supermarkets win the war against discounters Aldi and Lidl.