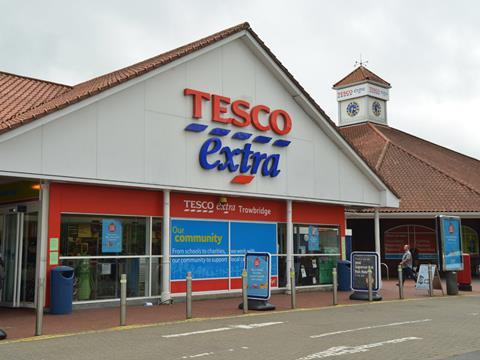 It was a fairly quiet start to the week for the grocery/fmcg world in the papers ahead of the Easter break, but Tesco stays in the headlines as its fine for the accounting scandal is approved in court.
The high court has approved a settlement between Tesco and the Serious Fraud Office that involves Britain's biggest retailer paying a £129m fine over an accounting scandal (The Guardian). The agreement ends a long-running investigation by the agency into the supermarket group and its UK subsidiary, Tesco Stores Ltd, over a 2014 accounting fraud (The Financial Times). Judge Sir Brian Leveson approved the deferred prosecution agreement, which means the retailer will escape prosecution despite admitting to having falsely inflated its profits three years ago by booking income from suppliers too early, The Telegraph writes.
Tesco's offer of compensation to investors who claim they lost out in its £326m accounting scandal is just a 'drop in the ocean', according to lawyers (The Mail).
A hunt is under way to find a successor to Mondelez International CEO Irene Rosenfeld, who broke a promise not to shut a Cadbury factory when her company bought the UK chocolate-maker seven years ago, The Times reports in an article headlined 'Mondelez's tough cookie crumbles'.
3G Capital-backed coffee and doughnut giant Tim Hortons is set to enter the UK market, according to The Telegraph. The chain, which claims to serve eight out of every 10 cups of coffee in Canada, will open the brand's first UK site on Glasgow's Argyle Street as part of a planned year-long roll-out."It may feel like there's a Costa, Starbucks or Caffè Nero on every British street corner, yet Canada's biggest coffee shop chain reckons there's room for one more — and it has chosen Glasgow as the location for its first store," The Times says.
UK high streets are expected to be busy this Easter weekend, with forecasters predicting an increase in the number of people going out to spend money on food and drink driven by "experience-hungry" shoppers (The Guardian). Retail analyst Springboard said it expects to see the shift towards expenditure on socialising rather than consumer goods to intensify this Easter.
There is some pick up of the latest BRC-KPMG retail monitor. The Guardian writes that Britain's retailers suffered a third consecutive month of falling sales in March, according to industry figures that add to evidence that a post-referendum rise in living costs is denting consumer spending.'Shopping boom slows down as inflation eats into spending power', The Telegraph headline says.
The Financial Times Lex column examines what the 9% stake taken by activist fund Jana Partners in Whole Foods means for the US organic grocery chain. "Whole Foods is famously expensive," Lex says. "Even after a couple of years of price cuts, it cannot shed its popular nickname 'whole pay cheque'. What is true for the groceries is true for the grocer."
China Huishan Dairy has defaulted on a $200m loan and had assets frozen in China in relation to another $79m debt, in a sign of the troubled dairy operator's worsening problems (The Financial Times).