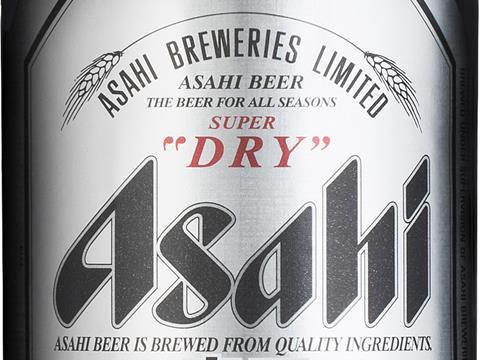 Asahi Group's £2.3bn bid for Grolsch and Peroni is an "expensive route to growth", according to the Financial Times.
The FT's Lex column writes: "Not only is the deal pricey, the growth may not be there. On Wednesday, Danish brewer Carlsberg reported earnings ahead of expectations: declines in Europe were offset by growth in Asian emerging markets. Asahi would do better to consider options closer to home." (The Financial Times £)
The Guardian notes the deal is an attempt to diversify away from Japan, where it holds a 38% share, because beer sales have fallen over the past two decades, as the population shrinks and wine becomes increasingly popular (The Guardian). The Times (£) highlights that the deal includes Meantime, writing: "It seems an odd place for an international takeover — an unassuming industrial estate near the south end of the Blackwall tunnel in southeast London — but nevertheless the Meantime Brewing Company has attracted the attention of Japanese buyers."
There is also plenty of coverage of Tesco's wholesale acquisition of coffee chain Harris + Hoole. The Telegraph calls the deal "a sign the supermarket giant is not giving up on its attempts to diversify into non-grocery ventures". The Guardian writes: "The deal ends the debate over the future of Harris + Hoole, which some industry watchers expected to be sold off as part of Tesco's turnaround efforts since Dave Lewis became chief executive almost 18 months ago."
The appointment of Waitrose's outgoing boss Mark Price as Foreign Office trade minister is also well covered. Price will be given peerage before replacing Francis Maude. "Mark Price, the self-proclaimed "chubby grocer", was scheduled to retire from Waitrose in April and it had become common knowledge that he coveted the job at Channel 4," writes The Times (£). "However, with that door closing last week with the appointment of Charles Gurassa, the veteran aviation industry executive, to the television station, another door opened abruptly." The Guardian says the appointment is part of David Cameron's attempts to bring more businesspeople into his government. The Telegraph says this is his second Government role, having already announced he is to join the Cabinet Office board as a non-executive director.
Misleading buy-one-get-one free offers and special deals in supermarkets could be banned by the CMA within weeks under a clampdown being prepared by watchdogs, as research reveals such deals are "seducing" shoppers into spending an extra £1,000 a year. (The Telegraph)
America's "special relationship" with Britain extends to more than just politics, it appears, with US companies splashing out billions snapping up UK companies last year. Data from Deloitte show that US corporations spent £33 billion and carried out a total of 322 mergers-and-acquisitions (M&A) transactions in the UK last year. (The Times £)
The Telegraph's Ashley Armstrong looks at who might be next in the wave of retail M&A. She writes: "It's a surprise to find that Morrisons is still featuring in some City deal junkies' play books. But even more eyebrow-raising, perhaps, is that Morrisons' rumoured potential partner could be frozen foods chain Iceland." (The Telegraph)
An increased appetite for Christmas dinner in the local helped brewer and pub operator Greene King enjoy record sales over the festive period, while benefiting further from its greater focus on food offerings. (The Financial Times £)
French wine and spirits exporters toasted a record value of overseas sales last year — thanks to a weaker euro, as well as booming demand for champagne and cognac. Total exports reached €11.7bn in 2015 — an 8.7% increase in value terms on 2014 and an all-time high after two consecutive years of declines. (The Financial Times £)
Whole Foods is ready to revolutionize the way its customers shop … with coupons. The upscale supermarket is counting on this age-old strategy to attract new customers, albeit through an app on their phone. (The Guardian)
Heineken is forecasting volatility in emerging markets and falling prices this year but said it would still manage to increase sales and profitability as it reported a 25% increase in 2015 profits. (The Financial Times £)
Carlsberg made more profit last year in Asia than in eastern Europe for the first time as the Danish brewer seeks to put the misery of the past five years in Russia behind it. Eastern Europe — predominantly Russia — accounted for just 19% of operating profits last year, down from a peak of close to half, while Asia jumped to 28%. (The Financial Times £)