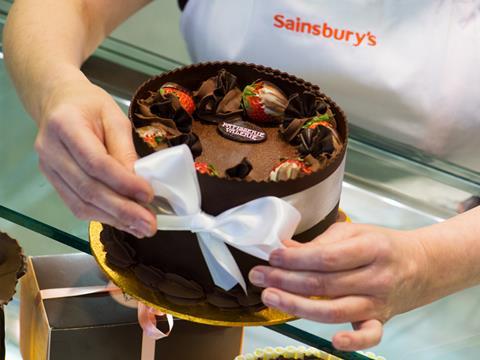 The owner of Patisserie Valerie faces a battle for survival after discovering an estimated £20 million-plus black hole in its accounts and being hit with a winding-up petition by Revenue & Customs over unpaid tax (The Times £). Patisserie Valerie has plunged into crisis after the taxman filed court proceedings to wind-up the popular coffee chain (The Telegraph).
Patisserie Holdings, the owner of UK high street chain Patisserie Valerie, said it had discovered on Wednesday that a petition to wind up the group has been filed in court by the UK tax authorities against its main trading company (The Financial Times £). The owner of Patisserie Valerie has been plunged into financial crisis after it revealed a multimillion pound accounting black hole and that its main trading subsidiary was facing a winding up order (The Guardian). The owner of Patisserie Valerie has uncovered "significant, and potentially fraudulent, accounting irregularities" and discovered HMRC has filed a winding-up petition against one of its subsidiaries (The BBC).
High street cafe chain Patisserie Valerie is fighting for survival after discovering a £20million black hole in its accounts and an unpaid tax bill (The Daily Mail). The owner of Patisserie Valerie has suspended trading in its shares amid an inquiry into potential fraud and also revealed that its main subsidiary was being pursued for more than £1m by tax authorities (Sky News).
Yesterday's events represent a huge setback for executive chairman Luke Johnson, who has become one of the leisure sector's most prolific investors. (The Times £)
Alistair Osborne in The Times (£) writes: "How come Mr Johnson, of all people, didn't spot it? Was he too busy with his column for our sister newspaper, such as the one headed: "A business beginner's guide to tried and tested swindles"?"
Patisserie Valerie accounts leave boss with egg on his face, writes The FT's Lombard column. "For the group's chairman and largest shareholder, Luke Johnson, and its auditor, Grant Thornton, it looked like a recipe for embarrassment. Because, while neither has licked the spoon and opined on a torte, both have lectured others in the same line of work." (The Financial Times £)
The discovery of a black hole of £20 million or more in the accounts of Patisserie Holdings has raised awkward questions for the auditor Grant Thornton, which signed off the bakery chain's latest financial report with a clean bill of health (The Times £).
The chief executive of Tesco has told of his shock when less than a month into his job in 2014 he found out about alleged practices that meant the company was accounting for income that had not yet been earned (The Financial Times £). The boss of Tesco said he felt "genuine shock" when three weeks after joining the group he was presented with a document alleging that the supermarket had materially misstated its profit forecast by nearly £250 million (The Times £). Dave Lewis told Southwark Crown Court he had "no indication at all" of the issue until brought to his attention by the supermarket's legal department (The BBC).
Discount chain Wilko has swung to a £65m loss as it ploughed investment in store openings and grappled with a "high level" of lost stock. (The Telegraph)
Fevertree Drinks lost a tenth of its value on Tuesday amid concern that demand for its pricey mixers among middle-class devotees is going flat. The sell-off capped a miserable month for the business, whose share price has fallen by a third since hitting a peak of £39.56 four weeks ago. (The Times £)
Ocado has fallen by a third since its peak at nearly £11.50 a share in July, as the bull market run sees investors rotate out of already highly-valued growth stocks (The Times £).
Marston's, one of the country's biggest brewers and pub operators, has shrugged off Brexit as "not a big issue" (The Telegraph). Pitcher & Piano's parent company, Marston's, is raising a toast to record annual profits and sales after the heatwave and World Cup prompted a surge of pub-goers (The Daily Mail).
Amazon will give an extra boost in pay to some longtime workers amid concerns over changes to its compensation policies as part of a minimum-wage increase (The Financial Times £).
Burger King is in talks to open restaurants in sub-Saharan African countries, including Nigeria, as the US fast-food group accelerates its international expansion to better compete with rival McDonald's (The Financial Times £).