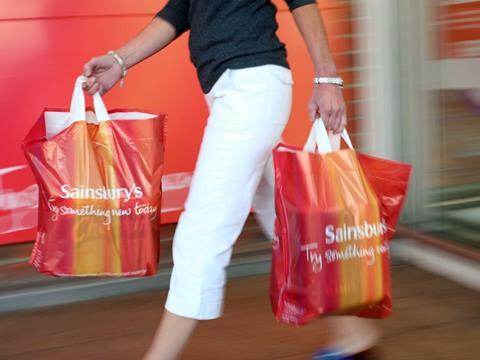 Two stories dominate the press this morning – Sainsbury's profits plunge and SABMiller agreeing a price for its buyout by AB InBev.
"Investors refuse to tuck in to Sainsbury's", writes The Times (£), noting that Sainsbury's suffered its biggest share price plunge in seven years yesterday. The Daily Mail said it was fears over the depth of future price cuts that sent Sainsbury's shares down after half-year profits fell to their lowest level in six years, while The Independent noted Sainsbury's fall in interim dividend and summarised: "What's good for customers is bad for shareholders". The Financial Times (£) writes that CEO Mike Coupe has added his voice to calls to cut business rates, warning that the combination of rate rises and the new national living wage could threaten the British high street.
The Financial Times (£) adds that Coupe has a tougher time that some of his contemporaries to come up with a compelling narrative during these times. "Dave Lewis at Tesco and David Potts at Wm Morrison can at least deploy the well-worn tale of the troubleshooter who tears down and rebuilds, even if the prevailing trend for their businesses is slow diminution."
The Guardian's Nils Pratley questions if we're "bored of supermarkets", writing: "In a reversal of 30 years of post-recessionary trends, grocery sales have not risen when disposable incomes have improved. Spare cash is going instead on eating out, clothes and holidays. We're bored of supermarkets, as Coupe didn't put it, obviously." (The Guardian)
In The Telegraph Ashley Armstrong writes: "You'd never have known from J Sainsbury boss Mike Coupe that the supermarket had just reported an 18% tumble in half-year profits. At first glance, the grocer's top man seemed ebullient about the company's performance… However, it's likely he was just putting a brave face on it all, as the former finance director was also gingerly clutching the hand he had broken after falling off his bike during a ride in Yorkshire."
AB InBev's formal £71bn bid for SABMiller, including the spin-off of SAB's US stake in MillerCoors to Molsen Coors, is also well covered. The Times (£) headlines its piece: "Anheuser-Busch shakes up world brewing with SABMiller takeover". The Financial Times (£) notes that 1,700 of the UK-listed brewer's senior managers will received vested shares and options worth up to $2.1bn, while The Guardian writes that bankers involved in the deal are expected to rack up fees of more than $250m.
Anheuser-Busch InBev has secured a record $75bn loan package to fund its $108bn acquisition of SABMiller, choosing unexpectedly to arrange the deal itself in a bid to save millions of dollars in fees. (The Financial Times £)
The FT's Lex column has a word of caution on the deal, writing: "Another beer? Carlos Brito would be up for it. AB InBev's chief rarely misses the chance to slurp down another brewer. But as any bartender will tell you, one must know when to stop. And it looks as if Mr Brito's latest, largest draught — the £71bn acquisition of SABMiller — is one too many." (The Financial Times £)
Elsewhere, Carlsberg's age-old claim to be "probably the best lager in the world" was looking a little hollow yesterday after the Danish brewer announced plans to cut about 2,000 jobs as part of a painful restructuring (The Times £). The FT says the cuts are due to writedowns of Russian brands and slowing sales in Europe. (The Financial Times £)
The Guardian has published a feature on the trading prospects at each of the major grocers. "As grocery shopping undergoes its biggest revolution in a generation, triggered by the rise of discount retailers and online shopping, which retailer is in the best shape for Christmas?" (The Guardian)
Asda is to allow customers to collect orders from other retailers within its supermarkets in an attempt to revitalise its larger stores and take advantage of its nationwide delivery network. The grocer described the new service, called ToYou, as a game changer. (The Guardian)
Budget chain Lidl turning up heat on its Big Four rivals by investing £1.5bn on state-of-the-art stores (The Daily Mail). The Guardian notes Lidl's £1.5bn over the next three years will mean new-look outlets that include self-checkouts – and customer toilets. (The Guardian)
Mark Price, the outgoing boss of Waitrose, has declared that capitalism is failing to serve society. The deputy chairman of the John Lewis Partnership and managing director of the group's upmarket food business argued that companies which prioritise shareholder value are responsible for the lack of trust in business. (The Telegraph)