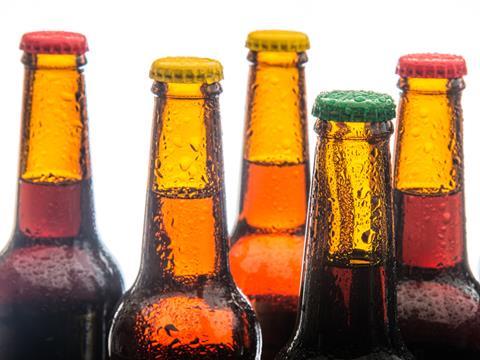 The number of brewery launches leapt by 55 per cent in Britain last year as the craft beer boom continues.
A record 520 sites started operating in 2016 — up from 336 the previous year. With ten openings each week, budding entrepreneurs appear to have been spurred on by a string of success stories from start-up brands that have become a hit with consumers. (The Times £)
St Austell Brewery has announced a multi-million pound expansion of Bath Ales, which it acquired in July. Investment in a new brewery in Warmley, Bristol, is set to double Bath Ales' capacity to 50,000 barrels or 14.5 million pints a year, and add new bottling facilities. (The Daily Mail)
McVitie's, the quintessential British biscuit, is to be savoured by more consumers in the Middle East, Africa and the US in an ambitious global expansion plan by its Turkish owners to boost sales by 50% in two years, Cem Karakas, chief executive of Pladis, told The FT in an interview. (The Financial Times £)
Marks & Spencer is understood to have sounded out the former chief executive of Alliance Boots in its search for a new chairman. Richard Baker, chairman of Costa Coffee owner Whitbread and DFS Furniture, is a contender to succeed Robert Swannell, who plans to stand down this year. (The Times £)
The Telegraph has an interview with Morrisons chairman Andy Higginson, where he explains that, despite the Morrisons board being packed with former Tesco execs, "The last thing we wanted was to be the next Tesco". (The Telegraph)
Tesco chairman John Allan's attempt at a "humorous" quip that white men were becoming an "endangered species" in UK boardrooms hit the headlines on Saturday. Activists have called for shoppers to boycott Tesco after the comments - Sophie Walker, the leader of the Women's Equality party, said she would be shopping elsewhere and that Allan was completely out of touch. (The Guardian).
Allan said after the speech: ""It was intended to be humorous, a bit hyperbolic. Clearly, white men are not literally an endangered species but I was actually wanting the make the reverse point, which is that it is a great time for women and people of ethnic minorities who want to get on in business." (The Guardian) But Sir Philip Hampton, who chaired the Women on Boards review last year, conceded that there had been "a pause in progress". He lamented the "trivial" number of female executives and said that his priority was to increase the pipeline of senior women coming through companies (The Financial Times £)
The Times (£) looks at Ocado shares, advising investors to sell and stating: "The company's huge bet on the future is either visionary or fanciful… I don't doubt its ability to deliver groceries punctually to well-heeled households in the home counties. Doing so profitably is another matter."
"Spreadsheet Phil needs online sales tax that can't be dodged", writes The Times (£). "The distortions created by the business rates regime are perverse. Amazon is, after all, a $410bn global goliath; it scarcely needs a subsidy from the taxman."