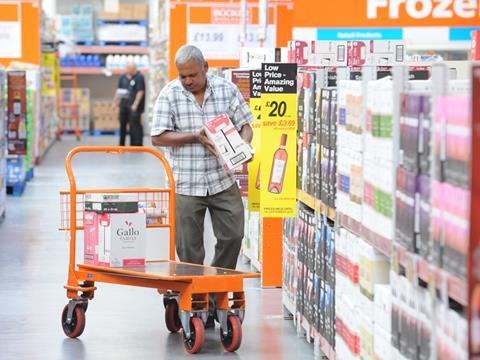 Booker defended its deal with Tesco in the wake of fresh opposition by delivering a 9% jump in half-year profits on the back of strong growth in its catering business, The Telegraph writes. Boss Charles Wilson said the company's proposed £3.7bn takeover with Tesco was on track to complete by "early 2018" and it continued to be "business as usual" for the company until the deal completed. Booker's confidence that its merger with Tesco will go ahead comes despite fierce criticism from its wholesaler rivals that the deal will adversely impact independent retailers, The Times notes. Booker also reported a rise in revenues in the six months to September, despite a tumble in tobacco sales induced by changes to legislation, The Financial Times adds. The food wholesaler said its sales rose 2.5% year-on-year in the period, to £2.6bn.
WH Smith sees airport and railway store sales beat the high street for the first time, The Mail notes. The Telegraph says WH Smith travel sales were boosted by tourists splurging on souvenirs. The company recorded overall sales growth of 2% to £1.2bn for the year to 31 August, driven by a 9% boost in its travel business, which helped to offset a 5% drop in high street stores. Pre-tax profits rose 7% to £140m during the year. The Financial Times writes that the results highlighted the company's successful shift in focus in response to decline on Britain's high streets. WH Smith has also opened more outlets and has 582 shops at UK transport hubs and 815 overall including its overseas business, The Times notes. An analysis by The Times retail editor Deirdre Hipwell says the results were a reward for a decade of cost cutting and smart choices. "Just over a decade ago WH Smith was in a right state and not just because it had a load of grungy old stores littering the high streets," she writes.
Just Eat moved closer to devouring Hungryhouse yesterday as the CMA provisionally cleared the £200m deal after an investigation concluded that it was unlikely to compromise the takeaway delivery market (The Times).