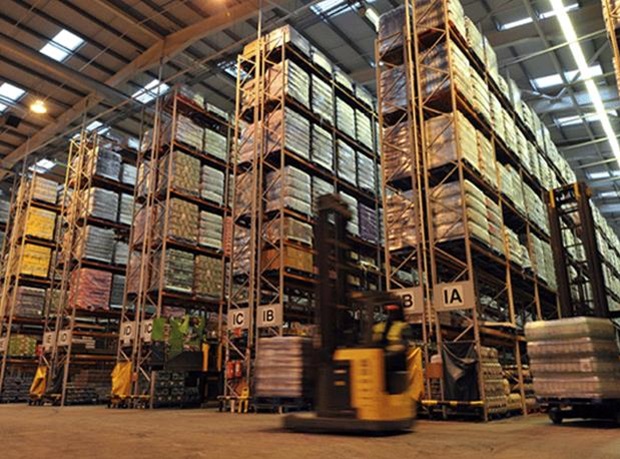 Supermarkets this weekend were stockpiling food and other goods after being told by ministers that a no-deal Brexit is on the cards (The Times £). The UK government has warned supermarkets to stockpile food and other essential supplies amid increasing fears of a no-deal Brexit in less than three weeks' time (The Guardian). Supermarkets are stockpiling pasta, flour and tinned goods to boost supplies on shelves from January 1, following Government ministers' warnings that the chances of a no-deal outcome to Brexit trade talks are rising (The Telegraph).
Households have been warned not to stockpile food and toilet roll ahead of 1 January when the UK stops trading under EU rules (The BBC). The British Retail Consortium said shops had plenty of supplies, including toilet rolls, and warned households against panic buying (The Financial Times £).
Business, food and farming leaders have implored Boris Johnson to rule out a no-deal departure from the EU, saying it would be "catastrophic" for employment, supermarket supply chains and farming. (The Guardian)
Britons could face shortages of salad and fruit and a jump in the price of cheese and meat if the Brexit transition ends without an EU trade deal — a result that the UK Food and Drink Federation described as "deeply damaging for both businesses and consumers" (The Financial Times £).
UK supermarket chain Asda paid a £1.15bn dividend to parent company Walmart seven months before the world's biggest retailer said it would sell its majority stake in the business (The Financial Times £). Asda paid Walmart, its former parent company, a dividend of £1.15 billion from surplus cash in March, according to the UK supermarket's latest annual report published yesterday (The Times £). Walmart took a £1.1billion dividend out of Asda before selling the business to the Issa brothers despite profits falling (The Daily Mail). The former owner of Asda paid itself a £1.1bn dividend from the supermarket chain just weeks before the coronavirus pandemic struck the UK (The Telegraph).
Unilever is to offer investors a regular vote on its plans to tackle climate change, becoming the world's largest company to do so as corporates face growing pressure to cut greenhouse gas emissions. (The Financial Times £)
The FTSE 100 giant behind fast-fashion chain Primark is among retail rivals circling Sir Philip Green's Arcadia Group empire, which is set to be broken up after collapsing into administration (The Times £). Primark is the latest to enter the race to buy brands left behind by the collapse of Arcadia (The Daily Mail).
The owner of the historic New York department store brand Barneys is plotting a double takeover of Debenhams and Arcadia Group that would herald an influential new force on the high street. (The Telegraph)
A no-deal Brexit will cause "significant damage" to a manufacturing sector that has already suffered a 12% drop in output this year, an industry body has said (The Times £).
The pound rallied as talks between the UK and EU on a Brexit free trade agreement extend beyond Sunday's deadline to the frustration of businesses. (Sky News)
The Kent-based fruit and vegetable crisp maker Nim's Fruit Crisps has already stockpiled 40,000 lemons and five tonnes of courgettes from Spanish suppliers. The next big orders will be for cucumbers and oranges. The company's main fear is running out of raw materials: this would mean letting down customers, which include supermarkets and craft gin subscription boxes. (The Guardian)
The Times looks at how customer treats made Pets at Home a surprise lockdown winner. The retailer had faced an online threat long before the pandemic, but its boss Peter Pritchard has masterminded a fight back. (The Times £)
The Times also advises investors to buy Pets at Home shares despite a strong share price recovery since early 2010. "Pets at Home is no bargain, but it is in a healthy market and has scampered up to the competition online," the paper writes. (The Times £)
Supermarkets are to use digital queueing systems, 24-hour trading, door marshals and incentives to shop early in an attempt to provide socially distanced shopping during what is expected to be their biggest ever Christmas sales period. (The Guardian)
Fortnum & Mason is running out of Christmas hampers after being hit by unprecedented demand from shoppers sending upmarket presents to loved ones they cannot see because of Covid restrictions. (The Telegraph)
Retailers and food manufacturers are pulling out all the stops to offer a dizzying range of plant-based options for the traditional Christmas spread. (The Guardian)
The Times suggests DoorDash could be 2020's worst float. The seven-year-old, loss-making food delivery firm floated last week at $102 a share. By Friday, its stock had surged to $175, valuing it at $55bn (£42bn) — nearly twice the size of Yum Brands, the fast-food giant behind KFC, Pizza Hut and Taco Bell. (The Times £)