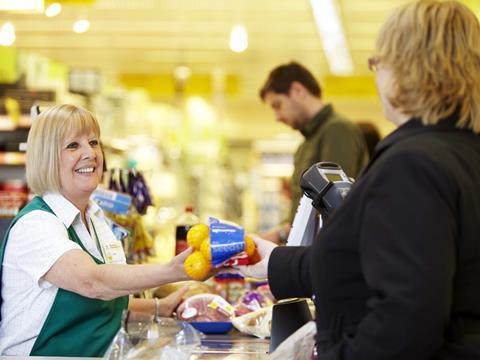 Morrisons is facing a fresh equal-pay claim from store staff, raising the stakes in a long-running dispute about the value of different types of work at retailers. The move comes two weeks after a recent judgment against Asda, in which the Court of Appeal upheld earlier rulings in favour of a similar pay claim (The Financial Times £). Supermarket giant Morrisons is facing legal action by women who work in its stores and warehouses. The women, both current and former employees, say they are not paid the same as male workers who are doing comparable jobs (The BBC).
Sandwich chain Eat is being put up for sale amid a glut of competition from high street and online delivery rivals. Eat's owners, led by the private equity firm Horizon Capital, have appointed Spayne Lindsay, a corporate advisory firm, to oversee an auction of the business (Sky News). High Street sandwich chain Eat put up for sale by its private equity firm owner amid the downturn on the High Street (The Daily Mail).
The rollout of its non-alcoholic beer helped Heineken report its strongest volume growth in its core brand for more than a decade, capping a year of forecast-beating financial results (The Financial Times £). A thirst in Europe for Heineken shows no sign of abating, after world's second-biggest brewer reported the best growth in more than a decade of its flagship beer (The Telegraph).
The FT's Lex column writes about how brewers are adapting to changing consumer tastes: "Not only can rising sales of low-alcohol beers offset falling sales elsewhere, they can also boost margins. Brewers often charge as much for an alcohol-free beer as the traditional version. It costs a bit more to produce and there are launch costs. But that is offset by savings on excise duty." (The Financial Times £).
Inflation plunged to 1.8% in January the lowest rate for two years, official statistics revealed today. It is the first time since January 2017 the pace of price rises is below the official Bank of England target of 2 per cent (The Daily Mail). UK inflation fell to a two-year low in January, dragged lower by falling energy bills and fuel (The BBC).
Profits at Mike Ashley's personal investment company stumbled by almost two thirds in 2017 as Sports Direct was battered by the slump in sterling and Newcastle United spent a year outside the Premier League (The Telegraph). Mash Holdings, Mike Ashley's personal investment firm, suffered a blow to the bottom line as the billionaire's main assets - Sports Direct and Newcastle United - endured a tough year (The Daily Mail). Accounts filed by retail tycoon Mike Ashley's personal investment firm have revealed a big hit to profits in the year Sports Direct faced outrage over working conditions (Sky News).