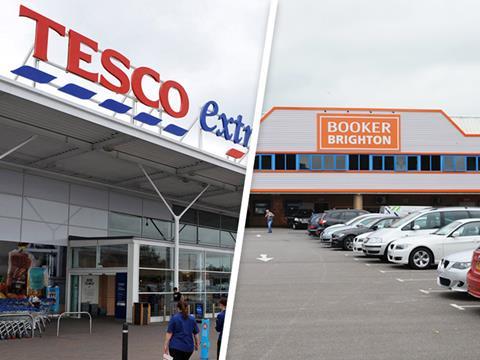 A quiet morning for food and drinks news in the papers, but there continues to be news generated by the yet-to-be-completed Tesco merger with Booker.
The Times writes this morning that an activist US hedge fund trying to push Tesco to pay more for Booker claims that a growing number of shareholders supports its position. Sandell Asset Management, which holds a 1.75% position in Booker, said last week that it intended to vote against Tesco's proposed £3.7bn takeover of the cash-and-carry wholesaler. It claimed in a letter to the board of Booker that Tesco was "getting a great asset and a great management team on the cheap".
French dairy giant Danone, which has come under pressure from activist investors, is to sell down two-thirds of its stake in Japanese probiotic dairy drink maker Yakult in a move that will boost shareholder returns and cut debt, The Financial Times reports. The group said it would reduce its 21.3% stake in Yakult to roughly 7% following the completion of the transaction, which is expected in March. Lex in The Financial Times examines the impact shareholder activism has had on Danone since hedge fund Corvex spent $400m on shares last year.
An "exceptional" year at Coca-Cola Hellenic Bottling Company is reported on by The Times. The company, which sells Coca-Cola drinks in 28 countries, mostly in Europe, said that revenue had increased by almost 6%, ahead of its 4-5% forecast, thanks to improved economic conditions that boosted prices and volumes.
Dip Dab, Fruit Salad and Sherbet Fountain maker Tangerine Confectionery is set be auctioned later this year by owner Blackstone, Sky News writes. Tangerine is expected to trade for more than £100m and potentially up to £120m, according to City sources. Investment bank Houlihan Lokey has been hired by Blackstone to handle the sale.
Sterling will plunge more than 15% from current levels if Britain leaves the European Union in a disorderly fashion, the IMF has warned (The Times).
Workers are on track for their largest pay rise in a decade this year as employers finally respond to the tight labour market by raising wages, a survey by the Bank of England has found (The Times).
The average private sector employer expects to give staff an extra 3.1% this year, according to the Bank of England's agents who survey firms across the country, The Telegraph adds.