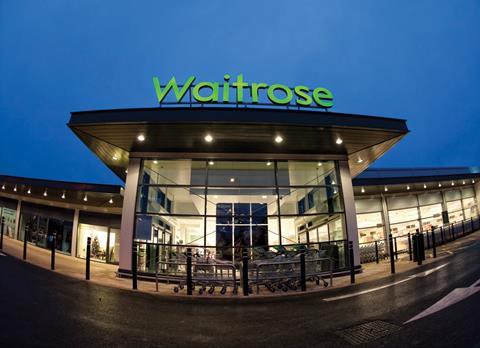 Waitrose is to cut prices across hundreds of grocery staples as it battles to win back cash-strapped middle-class shoppers (The Telegraph £). Even Waitrose customers are being squeezed by the cost of living crisis, leading to the store slashing the prices of some of its own-brand basics (The Guardian).
Global sandwich chain Subway says it is exploring a possible sale of the business after almost six decades of family ownership (The BBC). Fast-food chain Subway has put itself on the menu – announcing on Tuesday it is exploring a possible sale of its business after 58 years of family control (The Guardian).
Coca-Cola will hike prices again this year as it fights soaring costs. The world's second biggest soft drinks company, behind Pepsi, pushed up prices by 11% last year (The Daily Mail).
Coca-Cola HBC shares soared on Thursday after the bottler beat profit forecasts and saw sales surge against a challenging economic backdrop (The Daily Mail).
Jefferies, the broker, praised Coca-Cola HBC for being better able to navigate a tough external environment "given investments made over the past years around commercial capabilities and the portfolio". The bottling company's shares gushed 5% higher to £20.38, their dearest price in more than two months (The Times £).
Adverts that suggested Huel meal replacement shakes could save people money on their food bills have been banned for being misleading. As the cost of living crisis hit, one Facebook ad claimed that "Huel helps keep money in your pockets". But Huel did not show its products were cheaper than traditional food, the Advertising Standards Authority said (The BBC).
The boss of Amazon has pledged to increase investment in the company's struggling grocery business, less than a fortnight after announcing that its growth plans had been put on hold (The Times £).
In the battle for US fast-food supremacy, Burger King's rivals have taken a bite out of its market share. Newly appointed chief executive Joshua Kobza needs to follow a recipe for shareholder value at Burger King and the Popeyes chain by boosting margins and paying down borrowings (The Financial Times £).
Company insolvencies rose last month as businesses grappled with higher inflation and more winding-up petitions from HM Revenue & Customs (The Times £).
In Europe's summer drought last year, little or no rain fell on the people, land or rivers in Brittany, the second biggest food-producing region in France. Farmers described harvests as "catastrophic" and, as recently as January, individuals, farmers and factories were still being asked to use less water (The Financial Times £).