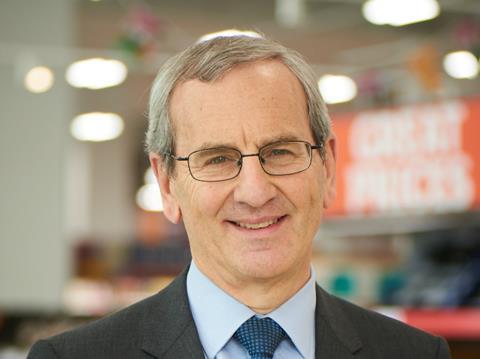 Sainsbury's chairman David Tyler warns a 'no deal' Brexit would raise the cost of shopping, The Sunday Times says. In separate news, Sainsbury's is facing housing campaigners' anger over a proposed high-rise development surrounding an east London superstore that includes just 4% affordable homes (The Guardian).
Transport secretary Chris Grayling told Andrew Marr in a television interview that farmers can grow more food if there is no Brexit deal (The Guardian). He said homegrown produce can prevent rise in food prices if Britain leaves EU with no deal. Theresa May will fly to Brussels today for emergency talks with EU chiefs to break the impasse on Brexit (The Times).
On Saturday The Telegraph reported that health food bosses at Graze were expected to feast on a multimillion-pound windfall after advisers were hired to steer a £300m sale of the Carlyle-owned snacks business.
Nurofen owner Reckitt Benckiser is to explore a raft of financing options, including a multibillion-pound rights issue, when it enters the race for a division put up for sale by the US pharmaceutical giant Pfizer (The Sunday Times).
The Big Read in The Financial Times examines "the duel for P&G" in detail, with the battle to keep activist investor Nelson Peltz out of the board room costing the consumer goods giant millions of dollars.
The Sunday Telegraph picks up the story that Costcutter owner Bibby has suffered its first loss for thirty years. Read the story in The Grocer from last week here.
After sticky start, Cadbury flourishes under Mondelez ownership, The Financial Times says. The US owner has confounded critics by refitting chocolate maker's flagship Bournville factory.
Super-size bars of chocolates and "grab bags" of crisps must be banished from the shelves of hospital shops, the head of the NHS has ordered (The Times).
Bordeaux's winemakers anticipate a fall in revenue of more than €1.5 billion this year after their vines were devastated by frost in April and hailstones in August (The Times).
Moody's has warned that British retailers will be outstripped by their European rivals next year as disposable incomes are squeezed by slowing wage growth and a return of inflation (The Telegraph).
Harrods breaks £2bn in sales in eighth record year, The Sunday Times reveals. In accounts to be lodged at Companies House, Harrods will disclose that its pre-tax profit has risen from £168m to £233.2m while its operating profit has increased from £178m to £253.3m as "a result of the significant boost in trade after the weakening of the British currency".
Uber's fast-growing food delivery service accounted for nearly a tenth of the company's global gross bookings in the second quarter, according to people who have seen the figures, The Financial Times reports. It implies that the unit is on track to exceed $3bn in gross sales this year.