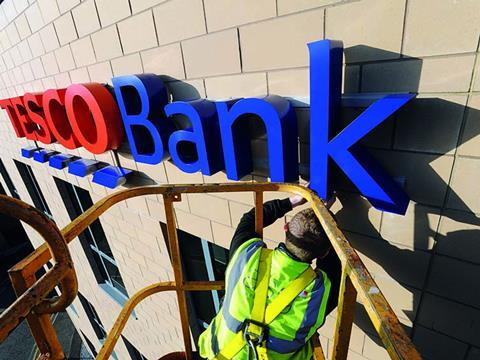 Tesco is turning up the heat in the battle to win more customers for its challenger bank. The Mail and The Times carry stories that Tesco is scrapping its £5 month current account fee to take advantage of Santander's decision to raise fees on its well-regarded 123 account. Tesco Bank launched just more than a year ago and had won about 30,000 current account customers by the end of February. Customers pay £5 a month if they deposit less than £750 but this fee is set to end for new and existing account holders from tomorrow.
Ocado's latest Q3 figures get plenty of coverage as the online grocer increased sales but disappointed investors with the lack of news about an international partnership (The Telegraph). Sales growth was slightly better than expected in its third quarter with a 15.3% rise in gross retail sales to £252m, and a 17.3% jump to £272m when the £200m Morrisons tie up is included (The Financial Times). The Guardian focuses on that partnership with Morrisons. It reports Ocado warned that Morrisons would be unable to start its own internet operation as it was tied to a 25-year deal to sell food online through the company's online platform. FD Duncan Tatton-Brown said: "Ocado is the exclusive provider of online grocery services for Morrisons. That is the terms of the deal for the remaining 23 years. The contract will prevent [Morrisons] launching another service. If [Morrisons] want coverage elsewhere in the UK they have to come through us. We are happy to have that discussion. The decision is theirs. Who provides it is us."
Subway founder Fred DeLuca has died just week after the sandwich chain celebrated its 50th year of trading (The Telegraph). DeLuca, who started Subway with a $1,000 loan in 1965, was diagnosed with leukaemia in 2013. His sister, Suzanne Greco, was appointed in June as president and head of day-to-day operations at the firm.
The Telegraph said M&S had been 'rattled' by a baby toy recall. The high street retailer has asked the 400 customers who have bought a Twist & Turn rattle to return the toy immediately amid concerns that balls inside could fall out.