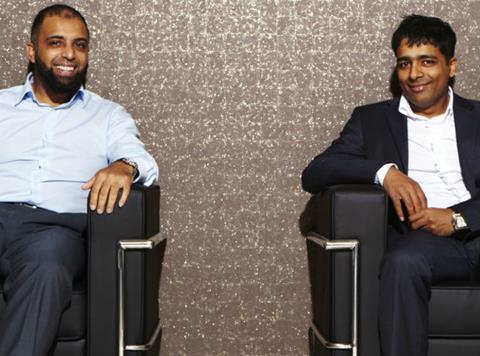 The Issa brothers have drafted in advisers to prepare a £1.2bn sale and leaseback of Asda's distribution centres ahead of their £6.8bn takeover of the supermarket chain (The Telegraph).
The Issas and TDR are considering putting 25 assets up for sale, including the distribution centres in Heston, Dartford, Bristol, Washington, Wakefield, Didcot and Lutterworth (The Times £).
Ursula von der Leyen, European Commission president, has raised hopes of a post-Brexit trade deal by telling MEPs on Wednesday that "there is a path to an agreement now", albeit a narrow one (The Financial Times £).
The pound has risen to a new 30-month high after the European Commission president said that there was a narrow path to a Brexit trade and security deal with Britain (The Times £).
With little more than two weeks before the UK leaves the EU single market and customs union, the latest monthly survey from IHS Markit and the Chartered Institute of Procurement and Supply said British companies were struggling to import goods owing to congestion at the county's main ports. (The Guardian).
Sales of sherry in the UK have soared during lockdown and could smash all records over Christmas, thanks to its appeal to a new generation for its versatility – as an early evening "snifter" or a base for homemade cocktails (The Guardian).
Dixons Carphone has said it will not pay back £34m of business rates relief despite reporting a rise in profits after online sales made up for closures enforced during the coronavirus pandemic (The Guardian).
UK inflation slowed more than expected last month as prices of clothing, food and recreation fell with the country battling a second coronavirus wave and restrictions that scuppered hopes for a pre-Christmas boost to businesses (The Financial Times £).
The Office for National Statistics said the consumer prices index fell to 0.3% in November from 0.7% a month earlier. City economists had forecast an inflation rate of 0.6% (The Guardian).
The Trafford Centre in Manchester, one of the UK's biggest shopping malls, has been taken over by its lenders, a Canadian pension fund, after its directors failed to sell it (The Guardian).
Russia's top retailers have imposed caps on food prices after the Kremlin moved to halt spiralling costs on essential goods — a move President Vladimir Putin says is crucial to compensate for years of falling incomes (The Financial Times £).
US regulators have hit Luckin Coffee with a $180m penalty after finding that the scandal-plagued Chinese chain altered bank records and set up a fake database as part of an effort to fabricate its accounts (The Financial Times £).
US retail sales declined in November by the most in seven months, raising concerns that the resurgence of coronavirus and new restrictions brought in to curb it are undermining the economic recovery (The Financial Times £).