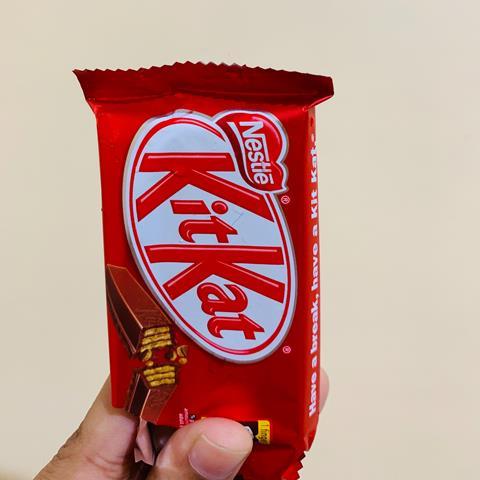 Nestlé took a hit to sales volumes in the final quarter of last year as its steepest price rises in decades prompted households to curb their spending on products from the maker of Nespresso pods, KitKat chocolate bars and Maggi noodles (The Financial Times £).
Nestlé, the world's largest food group, has warned it will raise prices further this year, despite sales volumes dipping at the end of 2022 as its products became more expensive (The Times £).
Aldi plans to hire more than 6,000 people across the UK this year, as the discount supermarket continues to expand following strong Christmas trading (The Guardian).
Supermarket vouchers will be given to the public for increasing their daily step count and eating well through a new government app (The Telegraph).
The market report column in The Times (£) writes that Devro 'tastes sweeter after suitor's improved offer'. "Acompany controlled by one of Germany's wealthiest families that is stalking Devro has sweetened its takeover offer, sending the shares in the sausage-skin maker to levels not seen in eight years."
Saria has made an offer of £692m, up from £667m tabled back in November (The Mail).
Read the full story in The Grocer about shareholders at sausage casing manufacturer Devro looking at an extra bumper windfall as Saria increased its £540m takeover offer, while factory workers in Scotland mull a potential strike over pay.
SSP Group sales exceeded pre-pandemic levels in the first four months of its fiscal year, as a pick-up in travel over the holiday season lifted demand (The Mail).
SSP, one of the world's biggest airport and railway caterers, was able to offset disruption from rail strikes in the UK with strong sales in Europe as air traffic continued to recover from its pandemic-related dip (The Times £).
The Hong Kong-based hedge fund that launched an assault on Premier Foods six years ago has turned its attention to the restaurant group behind Wagamama and Frankie & Benny's (The Times £).
Hedge fund Oasis Management slammed The Restaurant Group (TRG), owner of Wagamama and Frankie & Benny's' board, arguing bosses had 'lost focus on long-term value creation' (The Mail).
Rishi Sunak has launched a high-stakes gamble to seal a deal with Brussels over Northern Ireland, making a surprise visit to Belfast as Tory Eurosceptics warned he was going too far to accommodate the EU (The Financial Times £).
The prime minister will hold talks with senior members of the DUP today as he tries to allay concerns about his plan to deal with the problems of the Northern Ireland protocol (The Times £).
The foreign secretary, James Cleverly, will also travel to Brussels today for talks with the European Commission vice-president, Maroš Šefčovič (The Guardian).