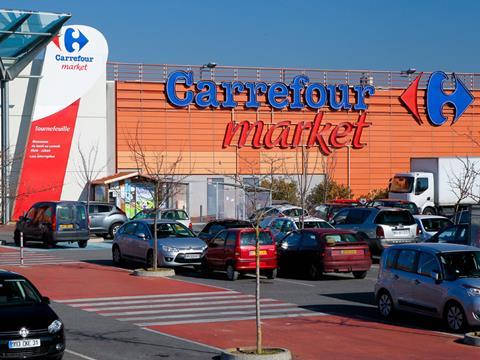 Tesco's cross-Channel food purchasing alliance with Carrefour could be called into question after the French antitrust authority opened an investigation into the impact of such tie-ups (The Times £). France's antitrust authority has opened an investigation into a string of alliances between Europe's biggest grocers intended to gird the sector's traditional players against fast-growing rivals such as Amazon (The Financial Times £). Tesco is facing an investigation into the impact its tie-up with Carrefour, one of France's biggest supermarket groups, has had on competition (The Daily Mail)
Mr Kipling's boss seems likely to see off a challenge to his leadership from activist investors. Gavin Darby, chief executive of Premier Foods, is 'quietly confident' of securing the necessary support ahead of Wednesday's vote. (The Daily Mail)
Writing in the Daily Mail, Alex Brummer suggests Darby should ultimately be replaced, but criticises the tactics of Oasis Management. "The case for keeping Darby in place looks weak, but the use of surreptitious methods devalues shareholder democracy. Investors should back Darby at tomorrow's AGM. But chairman Keith Hamill needs to begin the search for a successor capable of delivering recovery." (The Daily Mail)
Marks & Spencer has plans for a new wave of job cuts, with more than 300 posts to go in stores around the country. The high street chain, which last week warned that its decision to close 100 stores would not necessarily be the end of its attempts to restructure, has been consulting on redundancies among managers in a bid to streamline its business. (The Guardian)
Finsbury Food is on track to hit its profit target for the year, despite a perfect storm of high commodity prices and rising wages putting pressure on margins (The Telegraph). Cake supplier Finsbury Food said it had been hit by rising ingredients and labour costs as it posted falling revenues (The Daily Mail).
San Francisco vaping start-up Juul launched in the UK on Tuesday as it seeks to wean the country's 7.4m smokers off traditional cigarettes and tap into the world's second-largest ecigarette market. (The Financial Times £)
US consumer spending rose for a fifth straight month in June, suggesting that GDP figures due soon will show a sharp acceleration in the world's largest economy during the second quarter (The Financial Times £). Americans significantly increased their spending in shops, restaurants and online stores in the second quarter, which is almost certain to have boosted the country's economic growth (The Times £).