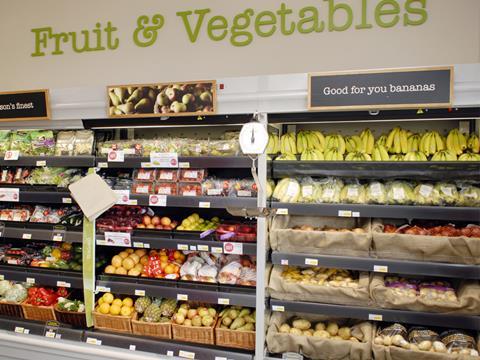 The Co-operative Group is to invest £125m to cut the prices of fruit and veg in its 2,800 UK stores as it attempts to stay competitive with rival supermarkets and discounters (The Guardian). The move represents an escalation in the price war between the big five supermarkets, in the face of the ongoing threat posed by discounters Aldi and Lidl.
The retailer will cut the price of its fresh produce by as much as half and introduce a new promotion called "Fresh Three", selling a revolving collection of fruit and vegetables for 39p (The Daily Telegraph).
Coty, which owns Rimmel, Calvin Klein and Davidoff, is close to taking over $12bn worth of Procter & Gamble's beauty assets, according to sources close to the deal (The Financial Times). The New York-based company has is bidding against several larger rivals and private equity groups.
The deal would make the US cosmetic company the world leader in perfume and haircare and is part of Coty's strategy to reverse its own declining sales trends (The Guardian). P&G is looking to offload the assets in a long-term strategy to narrow its focus on fewer, faster-growing brands.
Food and drinks giant Nestlé is cutting 15% of its workforce across 21 African countries because it "overestimated" the rise of the middle class (The Financial Times).
The CEO of Australia's largest supermarket chain has stepped down as market conditions heated up and an influx of foreign competitors disrupted the country's grocery sector (The Financial Times). Woolworths CEO Grant O'Brien leaves following a second profit warning this year. The group said it would slash 1,200 jobs, sell properties and install a new leader to lift sales amid intensifying competition.