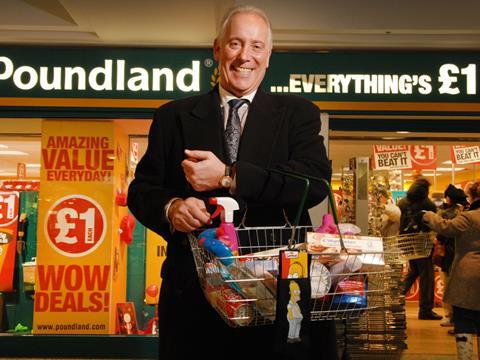 Profits crashing at struggling Poundland and the intrigue of a possible takeover of the discount chain by Steinhoff continue to generate column inches this morning. The retailer posted a double-digit fall in profits and warned it expected like-for-like sales to decline further which The Financial Times writes is the latest sign of pressure in the UK discount market. The Times notes that the 84% plunge in profits came as Poundland "battled to digest" last year's takeover of 99p Stores. The paper adds it was a big price to pay for the deal. Poundland blamed the long regulatory process with the CMA for the declining performance of 99p Stores before the acquisition (The Guardian). The competition regulator approved the deal in September after a six-month investigation. During that time 99p Stores lost its credit insurance, which meant it was cut off by many suppliers.
The Times carries a warning from Unilever to its staff that Leaving EU would harm the consumer goods giant. CEO Paul Polman said the business could be seriously hit by the fallout from a vote by the UK to leave the European Union and might have to restructure its operations.
Retail sales climbed 0.9% in May compared with April, more than economists had expected, lifted by a rise in clothing sales, according to data from the Office for National Statistics. The Telegraph writes it was an "unexpected shot in the arm" as the sun shone on retailers. However, Allister Heath says in a business editorial in the paper that "one should never trust economic statistics too much". "They have a nasty tendency to be endlessly revised, ensuring that we never really get a settled view of how the economy is doing," he writes. "But the latest retail sales numbers, if taken at face value, are unusually noteworthy." The Guardian writes that the shoppers shrugged off Brexit fears and splashed out on summer clothing as high street sales rise smashed forecasts.
Philadelphia has become the first large city in the US to introduce a tax on sweet carbonated drinks following two previous failed attempts, according The FT.
The Times examines the sharp drop in the number of convenience stores in the past year as figures from the Local Data Company show that 300 of the stores in 228 towns closed last year as a result of structural change in the grocery sector and increased competition.