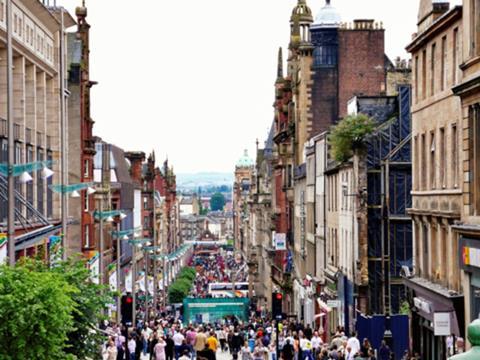 The Government's launch of a "radical" review of business rates sent the sector's shares soaring yesterday. However, The Times (£) notes that retailers only gave a "cautious welcome" to the consultation over the much-criticised tax as ministers have refused to "countenance any reduction in tax revenue". The Government's "terms of reference" document that lays out the scope of the review also says that it will be "fiscally neutral", meaning the amount the Treasury generates from the tax will remain the same (The Telegraph).
The Telegraph focusses on the pension obligations of Britain's biggest retailers this morning, saying the size of their pension bills is holding them back from fighting their online rivals. Six retailers have pension scheme liabilities larger than half of their market capitalisation, including Tesco, Marks & Spencer and Morrisons, while Sainsbury's pension liabilities are bigger than its entire market capitalisation (The Telegraph)
Media giant WPP's well-publicised interest in Tesco's data arm Dunnhumby has resurfaced this morning, with news that the FTSE 100 ad firm has teamed up with private equity group General Atlantic to bid for a majority stake in the business. The proposal, led by WPP, was made before Christmas, and further members could be added to the bidding consortium (The Financial Times £).
The Guardian's Sarah Butler looks at the to-do list facing Morrisons' new CEO on his first day in the hotseat, concluding that the supermarket chain's 'market street' concept is likely to be a high priority as is the manufacturing process for own-label goods (The Guardian).
Procter & Gamble exploring listing of its beauty brands, The Telegraph writes this morning. P&G's beauty unit includes brands such as Herbal Essences shampoo, Head & Shoulders and Covergirl make-up. The group is also reviewing a separate sale of its Wella haircare business, which could be valued at more than $5bn.
Big US food groups are struggling to adapt to the diverse tastes of younger generations and immigrant populations, according to the Financial Times (£). During the most recent quarter, North American revenues for Kellogg's cereals and other morning foods fell 7.7 per cent, while Kraft Foods reported a 6.6 per cent sales decline for meals and desserts.