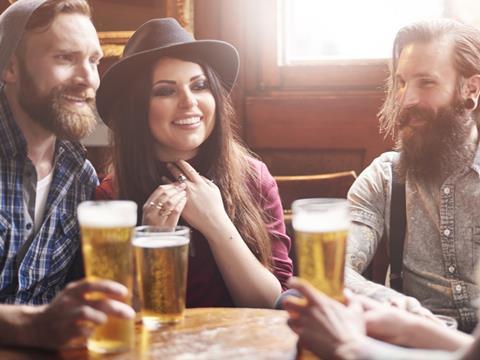 Pub stocks tumbled as the Beast from the East hammered first-half results and added to a string of challenges. Mitchells & Butlers and Marston's both slid after announcing that the cold snap in February and March hit sales to the tune of around £15million combined. (The Daily Mail)
Half-year profits have dropped at indebted British pub and restaurant group Mitchells & Butlers, which blamed rising costs and an oversupply of dining choices in a weak consumer spending environment for its woes (The Financial Times £).
Pub group Mitchells & Butlers suffered at the hands of the 'Beast of the East' weather front in March, with boss Phil Urban estimating that the inclement conditions took £12m of potential sales off its top line (The Telegraph)
SSP is expected to demonstrate its confidence by considering a £100 million special dividend for a second year in a row. (The Times £)
The Co-op is to end "last-minute" sales of fresh produce to reduce the volume of edible food going to waste in its stores every day. Two hours before closing time, the national supermarket chain will remove items with a use by or best before date for that day, so they can be donated to thousands of charities and small community groups in time for them to be frozen or turned into meals. (The Guardian)
An asparagus farmer whose produce looks set to be served at Saturday's royal wedding has warned he faces going bust because of Brexit. Kensington Palace dropped a heavy hint that the 600 guests will be offered asparagus from Andy Allen's Norfolk farm when it published pictures of his fronds being prepared by the royal kitchens. (The Guardian)
How Walmart is now treated in the aftermath of its high-profile $16bn Flipkart purchase — the largest foreign strategic acquisition in India — will be closely watched by global companies, and is likely to affect their attitudes about potential investments in the fast-growing Asian economy. (The Financial Times £)
Takeaway delivery firm Deliveroo is dishing out £10million of share options to staff – but not to the army of riders who whisk its food to customers (The Daily Mail). All permanent staff, present and future, at all seniority levels will receive shares but couriers will miss out because Deliveroo classes them as self-employed contractors rather than employees (The Guardian). The food delivery start-up, which is one of Europe's most valuable and fastest growing technology companies, told its 2,000 staff in a memo that they would receive the windfall in coming months (The Financial Times £).
The Italian restaurant chain founded by Antonio Carluccio is set to become the next casual dining operator to be restructured by means of a company voluntary arrangement. (The Times £)
Celebrity chef Gordon Ramsay's restaurant empire has posted a £3.8m pre-tax loss on the back of a restaurant closure and an ongoing legal row in the US (The Telegraph). Gordon Ramsay's restaurant group has swung to a multimillion pound loss as it plans to shut one of its flagship venues, Maze in London's Mayfair, and open five new restaurants overseas (The Guardian).